India have to play three ODIs, three T20s and four Test matches against Australia. The upcoming ODI series will begin from November 27, after which the T20 series and finally the Test series will be played.
The Indian team won the Test series 2–1 under the captaincy of Virat Kohli on their last Australian tour.
Let's take a look at India's five memorable Test wins in Australia tour.
1980–81: Melbourne Test
Under the captaincy of Sunil Gavaskar, India defeated Australia by 59 runs in the third Melbourne Test. In this match, Gudappa Vishwanath (114 and 30) batted brilliantly. In the bowling, Kapil Dev had piled up the hosts for 83 runs with five wickets in the second innings.
Alan Border (124) scored a century in the first innings for Australia.
Scorecard: India– 237 and 324; Australia– 419 and 83
2003-04: Adilet test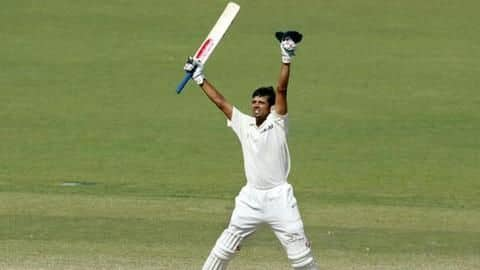 India beat Australia by four wickets thanks to Rahul Dravid's double century (233) in the first innings and an unbeaten half-century (72 *) in the second Test.
Earlier, after Ricky Ponting's double century, Australia scored a big score of 523 runs in the first innings. However, Ajit Agarkar took Australia's second innings to 196 runs with six wickets.
Scorecard: Australia– 556 and 196; India– 523 and 233/6
2007-08: Perth Test
India won the Perth Test and stopped Australia's 16-match Vijay Rath. India won the match by 72 runs thanks to Irfan Pathan's all-round performance and Laxman's 79 runs in the second innings.
Australia had scored 212 runs in response to India's 330 in the first innings. On the basis of the second innings, India had given a target of 413 runs, the hosts could score only 340 runs.
2018-19: Adlete Test
Under the captaincy of Virat Kohli, the Indian team won the first Adilate Test by 31 runs to take a 1-0 lead in the series. Cheteshwar Pujara batted brilliantly in both innings (123 * and 71) for India. This was Pujara's 16th Test century.
In the bowling, Jasprit Bumrah and R Ashwin took six wickets each.
Scorecard: India 250 and 307; Australia– 235 and 291
2018-19: Melbourne Test
In the Melbourne Test, the Indian team declared an innings on the score of 443/7 thanks to Pujara's century. Bumrah piled on Australia for 151 runs with six wickets.
In the second innings, scoring 106/8, India gave a target of 399 runs. In response, the Kangaroo team were reduced to 261 runs. India won the match by 137 runs to take a 2–1 lead in the series and drew the series by drawing the final match.