The three-match ODI series against India and Australia is to begin from 27 November. After this, a series of three T20 and four Test matches are also to be played.
Host captain in upcoming ODI series Aaron Finch Everyone's eyes will also be on the performance of, who has good figures against India.
Let's take a look at the important records that Finch can name against India.
Finch's performance against India in ODIs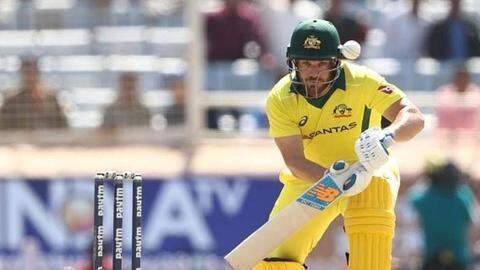 Finch has scored a total of 4,983 runs in 129 ODIs at an average of 40.84 and a strike rate of 88.31. Meanwhile, he has also scored 16 centuries and 27 fifties with a best score of 153 *.
Finch has scored 1,211 runs in 29 ODIs at an average of 44.85 against India. Meanwhile, Australia's limited-format captain has also scored three centuries and seven half-centuries.
Finch can touch these records in ODI career
Right-handed batsman Finch will touch his 5,000-run mark in the series against India, from which he is still 17 runs away. Only 16 Australians will do so. In the same way, there are many more.
At the same time, Finch needs 105 runs to beat Andrew Symonds (5,088).
If Finch manages to score a century in the upcoming ODI series, he will also surpass Adam Gilchrist (16) in the list of centuries.
Finch can touch these records against India
Finch is the eighth highest run-scorer in Australia-India ODIs.
Apart from this, he is the fifth highest run-scorer for India against Australia.
Finch would leave David Boon (1,212) behind as he scored two more. He has hit 26 sixes against India and Finch needs seven more sixes to overtake veteran Ricky Ponting (32).
Finch is close to 500 fours in an ODI career
Finch has hit 496 fours in an ODI career so far and is very close to touching the 500 mark. He could become the 10th Australian batsman to touch this record in the upcoming series.