Bollywood's famous music composer Wajid Khan closed his eyes forever in June this year. Now five months after his death, his wife Kamalrukh Khan has surprised everyone, making some serious allegations on Wajid's family.
He has recently accused the late musician's family of harassment in one of his Instagram posts. He says that Wajid's family forced him to convert.
Wajid and Kamalrukh married after 10 years of relationship
These days the issue of 'love jihad' is hot all over the country. Now this is what Kamalrukh has raised. He told in his post that before marriage he and Wajid were in relationship for 10 years.
He wrote, 'I am a Parsi and he was a Muslim. We were what you would call "college sweethearts". Eventually we got married, we were married for love under the Special Marriage Act. That is why the debate on anti-conversion bill is quite interesting to me.
Women have to face problems in the name of religion – Kamal Rukh
Kamalrukh wrote, 'I want to share my experiences in an inter-caste marriage that a woman faces difficulties and discrimination in the name of religion, which is very embarrassing and eye-opening.'
In this he further stated that his upbringing in the Parsi family was very democratic. Freedom of thought was encouraged, and open debate on any issue was considered ideal.
Pressure to convert family started – Kamalrukh
Kamalrukh said that after marriage, his freedom, education and democratic values ​​became the biggest problem of Wajid's family. He did not accept a well-educated and independent woman and started pressurizing him to change his religion.
He further wrote, 'I respect all religions. But my resistance to not accepting Islam increased the distance between me and my husband. Our relationship also started deteriorating. '
No response from family
Kamalrukh has put his whole thing in front of the world in several slides on Instagram. At present, there is no statement from the family of Wajid on this post of Kamalrukh. Now it remains to be seen how the family reacts to this.
See Kamalrukh Khan's post
Saji-Wajid's pair broke forever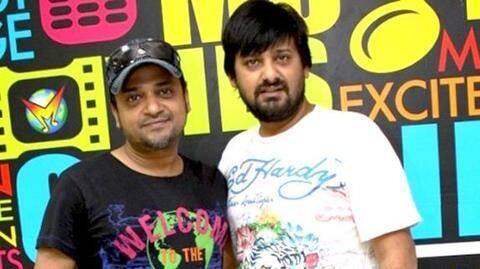 Talking about Wajid, he was admitted to hospital in late May due to poor health. During this time, there were also reports of him being corona positive. After this, on June 1, he said goodbye to this world forever.
Sajid-Wajid duo was very popular in the industry. These two brothers were always seen together. He has given many superhit songs together.