In opposition to new agricultural laws Farmer Organization on 26-27 November Delhi Planning to march.
These organizations say that if they are stopped then all the routes coming to Delhi from neighboring states will be closed.
They say that farmers across the country will march to Delhi. Wherever they will be stopped on the way, they will sit on the dharna.
The Delhi government, on the other hand, has not allowed farmers' organizations to rally.
What is the issue related to agricultural laws?
In fact, the Modi government has brought three laws to improve the agricultural sector, including making provisions for procurement outside government mandis, approving contract farming and ending the stock limits of many grains and pulses.
Punjab And farmers of many states including Haryana are strongly opposing these laws. He says that through these the government wants to get rid of mandis and the minimum support price (MSP).
"If the march is stopped then the farmers of Uttar Pradesh and Haryana will stop the way of Delhi"
Giving information about the farmers' march, Bharatiya Kisan Union (Rajewal) chief Balbir Singh Rajewal said that if the march is stopped then the farmers of Haryana and Uttar Pradesh will close the routes of Delhi passing through their respective states.
From food to sleeping, farmers will make all arrangements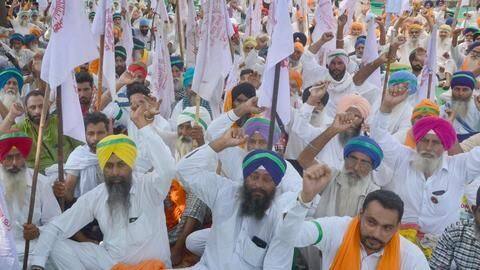 He added, "Wherever we will be stopped, we will sit on the dharna there. We will take rations, tents, mattresses and blankets with us. We have a habit of sleeping on the streets and we will keep sleeping on the streets. Not only Punjab but Farmers from all over the country will sleep on the streets when stopped from marching to Delhi. central government Depends on what she decides. "
The farmer said – the question of our existence
Explain that the Delhi government has not allowed farmers to rally in Jantar-Mantar or Ramlila Maidan. Farmers organizations, on the other hand, are adamant about marching to Delhi.
On the question of fear of corona virus epidemic and violation of social distancing, farmers say that they are not worried about it because the issue of agricultural law is linked to their existence.
30 farmer organizations from Punjab will send the batches to Delhi under the march.
Delhi Chalo program has complete focus – Rajewal
Rajewal said, "Right now our focus is on the Delhi Chalo program. So we have from outside the railway stations Picket removal Has been announced so that the movement of trains can begin. "
When asked that what would happen if the BJP-JJP government of Haryana stopped farmers from going to the state even before Delhi? In response to this, Rajewal said that he will start picketing on the Haryana border itself.
"Farmers from more than 2,000 villages will join the march"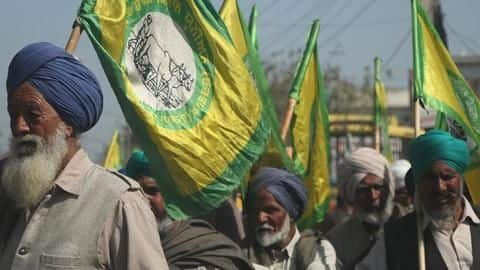 Sukhdev Singh Kokarikalan, general secretary of Punjab's largest farmers' organization Bharatiya Kisan Union (Ugrahan), said that batches from more than 2,000 villages would participate in this march.
According to the Indian Express, he told, "We are going, but no date of return is fixed. We will go to Delhi in lakhs. The Center has imposed the agricultural law. This march is against it. Either that Solve otherwise we will sit on the dharna. "
Women and children will also participate in the march
Balbir Kaur, leader of the Bharatiya Kisan Union (Dakonda), said, "Women are having separate meetings in the villages. Apart from men, women and children will also be part of this march. We did not think that would happen, but now we are going to Ready. "