Farmers protest against new agricultural laws Delhi Looking at the march, the Haryana government Punjab Has decided to seal the border with the two for two days.
Chief Minister of Haryana Manohar Lal Khattar Said that the state's border with Punjab is being sealed to prevent farmers' march.
He also appealed to the farmers' organizations not to go to Delhi in view of the Corona virus outbreak.
Farmers' organizations will march to Delhi on 26-27 November
In opposition to new agricultural laws Farmer The organizations are planning to march to Delhi on 26-27 November.
These organizations say that if they are stopped then all the routes coming to Delhi from neighboring states will be closed.
They say that farmers across the country will march to Delhi. Wherever they will be stopped on the way, they will sit on the dharna.
At the same time, the Delhi government has not allowed the farmers' organizations to rally.
Haryana Police issued travel advisory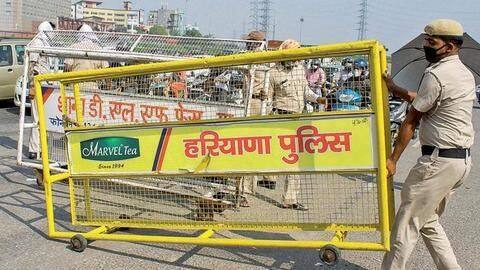 Haryana Police travels to the people seeing the march of farmer organizations Advisory Is released.
It said that in view of the farmers' Delhi march on November 26-27, several steps are being taken by the administration to maintain law and order. Traffic can be stopped at entry points from Punjab to Haryana on November 25-26 and from Haryana to Delhi on November 26-27.
These things were said in the advisory
The advisory states that the police may block the routes coming from Punjab in Panchkula, Ambala, Kaithal, Jind, Fatehabad and Sirsa districts on November 25, 26 and 27. Apart from these, barricading or diversion can be done on national highways coming from Ambala, Hisar, Rewari and Palwal.
Also, roads may be closed at Shambhu Border, Gharaunda Grain Mandi, Mundhal Chowk Bhiwani, Tikri Border and Rajiv Gandhi Education City, Rai District Sonipat.
What is the issue related to agricultural laws?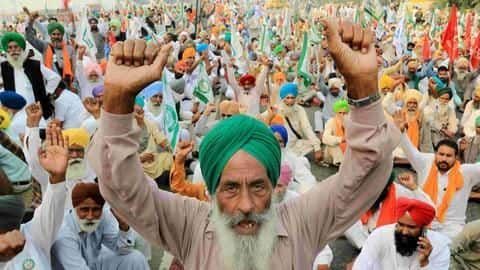 In fact, the Modi government has brought three laws to improve the agricultural sector, including making provisions for procurement outside government mandis, approving contract farming and ending the stock limits of many grains and pulses.
Farmers of many states including Punjab and Haryana are strongly opposing these laws. He says that through these the government wants to get rid of mandis and the minimum support price (MSP).
"If the march is stopped then the farmers of Uttar Pradesh and Haryana will stop the way of Delhi"
Giving information about the farmers' march, the Indian Farmers Union (Rajewal) chief Balbir Singh Rajewal said that if the march is stopped then the farmers of Haryana and Uttar Pradesh will close the Delhi roads passing through their respective states.
From food to sleeping, farmers will make all arrangements
He added, "Wherever we will be stopped, we will sit on the dharna there. We will take rations, tents, mattresses and blankets with us. We have a habit of sleeping on the streets and we will keep sleeping on the streets. Not only Punjab but Farmers across the country will sleep on the streets when they are stopped from marching to Delhi. Now it depends on the central government what they decide. "