Veteran all-rounder Angelo Mathews is playing in all three formats for Sri Lanka. Now he has clarified that he will continue to play as an expert batsman in Test cricket.
Due to the workload, he has decided not to bowl in the Test. However, he has spoken of bowling in the shorter format.
Let me tell you that Mathews is currently captaining the Colombo Kings in the Lanka Premier League (LPL).
I would like to bowl in the shorter format- Mathews
Mathews, 33, made his debut as a bowling all-rounder for Sri Lanka in 2008, but suffered from a foot injury during his career. He has not bowled in Test cricket since 2018.
Hindustan Times According to Mathews, "Unfortunately I have not been able to bowl much in Test cricket due to the workload. Obviously I would like to bowl in short format as long as possible."
My experience will work for the team- Mathews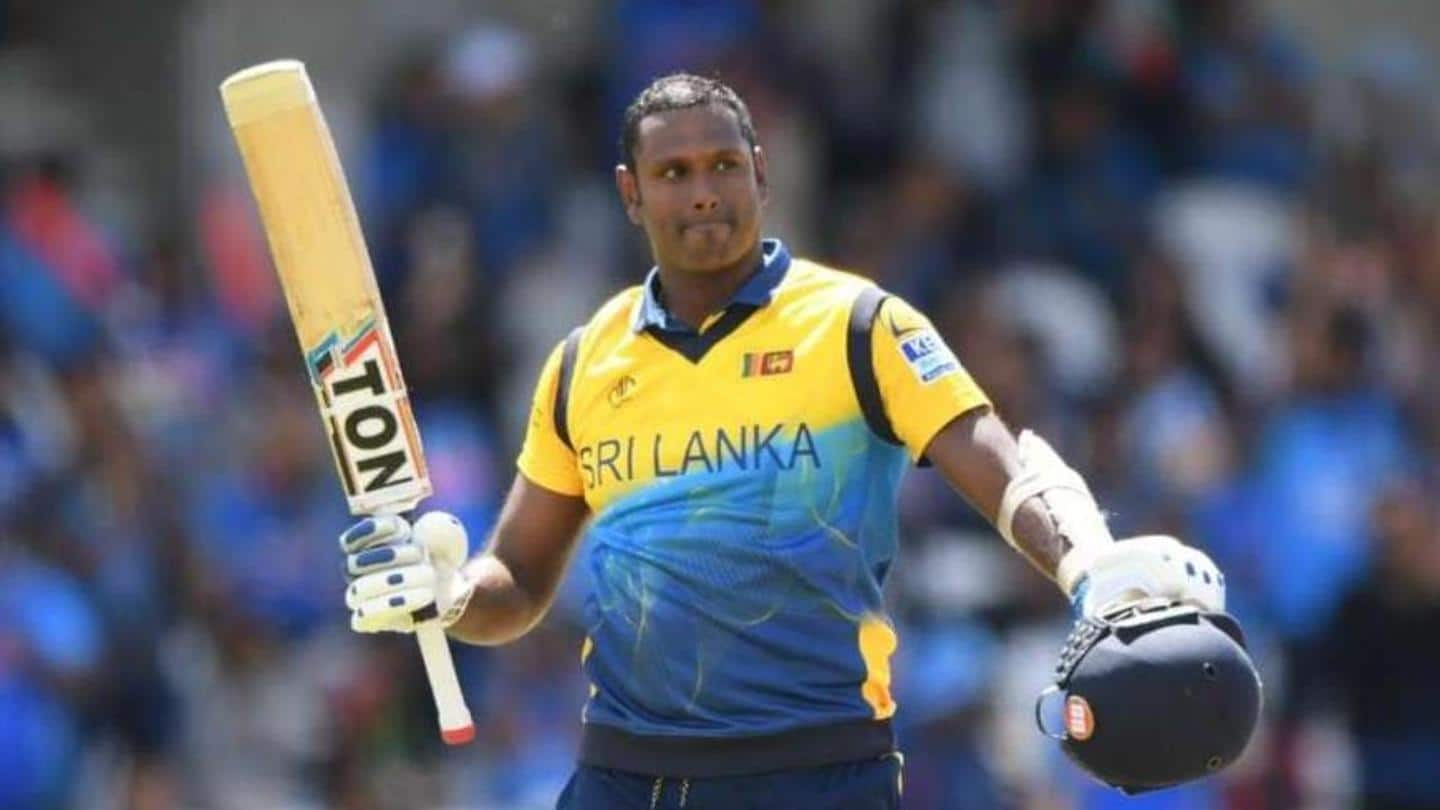 Mathews has been a useful team player in the limited overs series. He believes that he can play an important role from his experience in the shorter format.
He added, "I have started bowling in the short format in the last 18 months where we play a lot of cricket. I think my experience and bowling will work to balance the team, giving the captain and coach additional options."
What did Matthews say about captaincy?
In 2013, at the age of 25, Angelo Mathews became the youngest Test captain in Sri Lanka. The Sri Lankan team performed poorly in the 2018 Asia Cup, after which they relinquished the captaincy of Limited Overs Cricket.
Regarding the captaincy, he added, "There are some talented players at the moment who can captain. I will be happy to help as a senior player in the team."
Such is Matthews' international career
Angelo Mathews has scored 5,830 runs in 217 ODIs at an average of 42. While bowling has taken 120 wickets.
In 86 Tests, Mathews has scored 5,981 runs at an average of 45. Meanwhile, he has also scored 10 centuries and 35 half-centuries. He has taken 33 wickets in bowling.
In addition, Mathews has scored 1,119 runs in 75 T20 matches, while taking 38 wickets in bowling.