After 2019 cricket world cup Pakistan Cricket Board (PCB) had released an annual contract list.
In this list Shoaib malik, Senior cricketers like Mohammad Hafeez, Wahab Riaz and Mohammad Aamir were denied the place.
Despite not getting the contract, these players have got continuous opportunities to play matches, but the payment C was getting in the category.
However, now these players will get the payment of A category.
Players had complained to the board's CEO – sources
According to Indian Express, a source said that the four cricketers had complained to the board's CEO Wasim Khan that they were not being treated properly.
"Those people said that despite the non-receipt of a central contract, they are not being given the highest highest category payout reserve for seniors," the source said.
Till now these players were being paid for C category.
These cricketers' earnings will double
Till now, these players used to get C grade payment on playing for the national team, which is about two lakh rupees for an ODI match.
This payment was even lower for T20 International.
According to sources, now these players will get payment of A grade, which will be about four lakh 60 thousand rupees for an ODI match.
For T20 International, the players will earn around three lakh thirty thousand rupees.
Board did not accept demand for compensation for T20 leagues
The players also demanded compensation from the board for missing overseas T20 leagues due to national duty. However, the board has not accepted this demand from the players.
Hafeez missed the Lanka Premier League due to national duty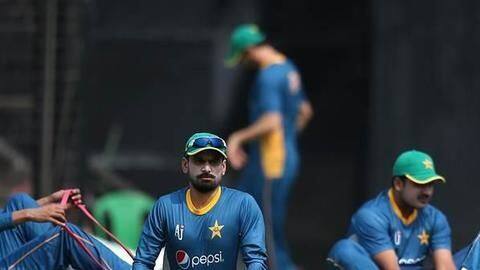 Mohammad Hafeez has to leave the Lanka Premier League due to his selection in the Pakistan team for the tour of New Zealand, due to which he has lost about one crore rupees.
Hafeez will only play in the limited overs series and that is why he sought permission to join the team late.
However, given the quarantine rules, he is ordered to accompany the team.