The conflict between the farmers and the government protesting against the agricultural laws is increasing rapidly.
Farmers have now warned of agitation across the country and farmers from many states are moving towards Delhi.
Meanwhile, Union Home Minister Amit Shah held a meeting with senior government officials, police and security officials on Friday to discuss measures to prevent any kind of violence in Delhi.
Government is worried about the possibility of radicals joining the farmers movement
Explain that intelligence agencies have informed the government about the involvement of fundamentalists in the peasant movement. Since then, the government's concern has increased.
Agencies say that some radical groups may incite farmers to prolong the agitation in the capital or incite violence.
Hindustan Times According to intelligence agencies, the government has informed about 10 radical groups involved in the peasant movement.
Some farmers are demanding the release of political prisoners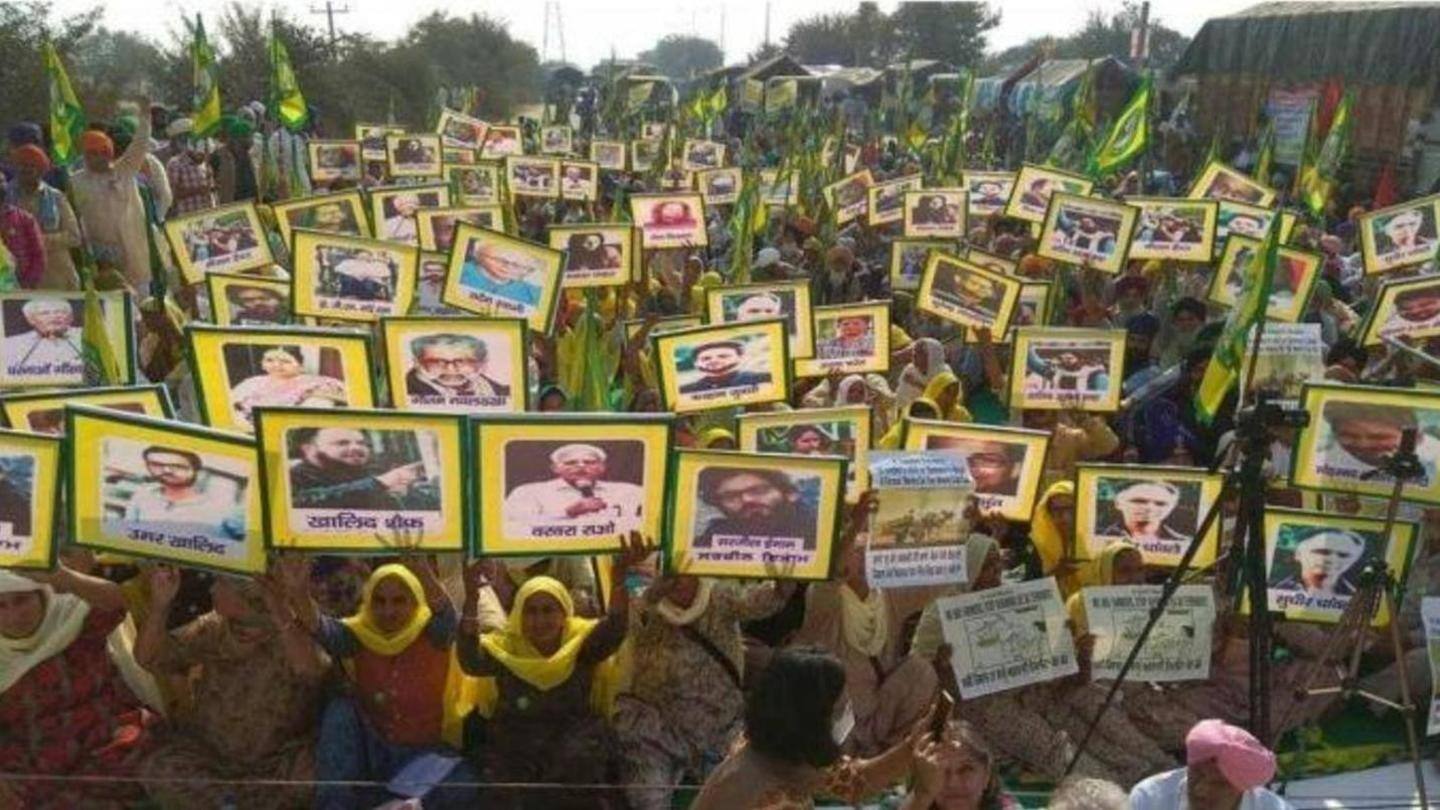 Let us tell you that on Thursday Tikari Border, some farmers had demanded their release by waving posters of political prisoners in jail in the case of treason.
Most of these prisoners were arrested in Delhi earlier this year amid protests against the Citizenship Amendment Act (CAA).
A farmer group leader said, "We are facing a prime minister who is behaving like an exploitative king."
Our responsibility to support these activists- BKU President
BKU (Ekta-Ugrahan) President Joginder Ugrahan The wire Se said, "All these activists and intellectuals have been arrested on false charges only because they exposed the plight of the poor. Now it is our responsibility to support them."
Law minister claims takeover of the movement by 'piecemeal' gang
Union Law Minister Ravi Shankar Prasad on Friday made a big claim about the farmers' movement after reports were given by intelligence agencies.
He had said that the agitation being done by the farmers regarding the agricultural laws 'Chopped' gang takeover And this is the reason why the negotiations between the government and the farmers are continuously failing. He appealed to the farmers to stay away from this gang.
What is the reason for opposition from farmers?
The farmers, who have been protesting for the past several months about the agricultural laws enacted in September, intensified their agitation from last 25 November. He called for a 'Delhi Chalo' march against the government.
Farmers fear that laws allowing trade outside the APMC mandis will weaken the mandis and farmers will not even get the Minimum Support Price (MSP). Due to this the people of corporate place will exploit the farmers.
Farmers have warned to block Delhi-Jaipur highway today
The protesting farmers are adamant on repealing the three agricultural laws and the government has rejected their demand.
However, the government has made it clear that it is ready to openly discuss all the issues of farmers regarding the laws.
Here, farmers have warned to block the Delhi-Jaipur highway on Saturday. Earlier on Tuesday, farmers had called for a nationwide bandh.