South Africa's second cricketer has been found to be Corona positive just before the limited overs series against England. The news has been confirmed by the South Africa Cricket Board (CSA).
The player found positive is immediately placed in isolation. On the other hand, the practice match on Saturday before the series has also been canceled.
Before that, another player was found to be corona infected.
CSA official statement
"The team management and the CSA are in touch with the England Cricket Board (ECB) to ensure complete transparency and a better plan", the CSA said in an official statement.
Intra-squad practice match canceled
The board has not revealed the name of the player found to be Corona positive.
The board further clarified that the intra-squad practice match scheduled for Saturday has been canceled. In such a situation, additional players Marco Marais and Stephen Tait, who were included for the practice match, now parted ways with the team.
Before the series, all the players and support staff will be tested many times, only after which they will enter the bio bubble environment.
All England players report negative
Earlier reports of all the players of the England team had come negative so far, which were done earlier this week.
The ECB said in a statement about it, "All the reports at the England camp have been negative in the Test earlier this week. Our plans are in progress and the team is preparing to play their first intra-squad warm-up match, which To be played at Newlands. "
Earlier, another player was found Corona positive
In the same week, the CSA confirmed that a player was found to be Corona positive. As a result, in addition to the infected player, two other close players were also kept in isolation.
South Africa vs England series schedule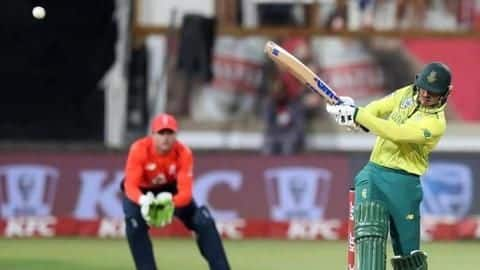 Let us tell you that a series of three T20 and three ODIs are to be played between South Africa and England.
The T20 series will begin with the first match to be held on 27 November. After this, the second and third T20 matches will be played on 29 November and 1 December respectively.
At the same time, three ODIs are to be played on December 4, 6 and 9 respectively after the T20 series.