New Zealand Cricket Team Star all-rounder Corey Anderson has left international cricket with immediate effect.
In fact, Anderson has signed a three-year deal with Major League Cricket (MLC) T20 to be held in the US.
Anderson, who holds the record for the fastest century in ODI cricket, has played 93 matches for New Zealand in all three formats.
He himself has confirmed the news of his retirement.
What New Zealand Cricket did for me – Anderson
Anderson said during a conversation with Cricbuzz that it was a matter of pride and honor for him to play for New Zealand.
He added, "I would have liked to play more and achieve more things, but sometimes it happens. Different opportunities come to you and send you on a path you never thought of . What New Zealand cricket has done for me is fantastic. "
Anderson came into the limelight by scoring the fastest century in ODIs
Within a year of his debut for New Zealand, Anderson made his name in the cricket world.
In 2013, he scored a century in 36 balls against the West Indies and holds the record for the fastest century in ODIs.
Indian Premier League (IPL) franchise Mumbai Indians then bought him for a big price.
Anderson's career was heavily affected by injury.
Anderson was impressed by the level of American cricket
Anderson is keen to play cricket in America and he is very impressed with the cricket happening in the country.
In September, he visited Minor League Cricket to watch an exhibition match between Dalas and Huston and was surprised to see the level of cricket there.
"I went there for a few minutes, but made an intention to watch the entire match. That match went to the super over," he said.
This is how Anderson's international career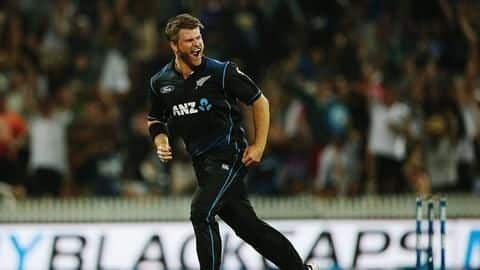 Anderson made his debut for New Zealand in 2012. He has played 13 Tests, 49 ODIs and 31 T20 Internationals.
In Test, he scored 683 runs and also took 16 wickets. Took 1,109 runs and 60 wickets in ODIs.
In T20 International he scored 485 runs and took 14 wickets. In 2018, he last played a match for New Zealand.
He has also played 30 IPL matches.