A day-night practice match is being played between India and Australia-A at the Sydney Cricket Ground.
In the match, India decided to bat first and at the end of the innings, a shot of Jasprit Bumrah increased Australia's trouble.
Bumrah's shot went straight to the head of Australian all-rounder Cameron Green and he was ruled out of the practice match.
Pat Rowe has been brought in as a concussion substitute for Green.
Bumrah shot straight to the head
Green had come to throw his quota of the seventh over and was injured on the very first ball.
Bumrah played a direct shot that went towards Green's head. He fell after the ball, but immediately stood up.
Even though Green looked comfortable, he was constantly rubbing the injured part.
The eagle physio had gone out of the ground with them.
Green may be out of first test
According to the International Cricket Council (ICC) concussion protocol, the player has to rest for 7-10 days after any type of head injury.
The first Test against Australia and India is scheduled to begin on 17 December which will be day-night.
Concession protocol Keeping in mind, then Green is almost certain to be out of the first test.
Ravindra Jadeja of India is also unable to play a day-night practice match due to this protocol.
The ball was hit on Pukowski's helmet in the first practice match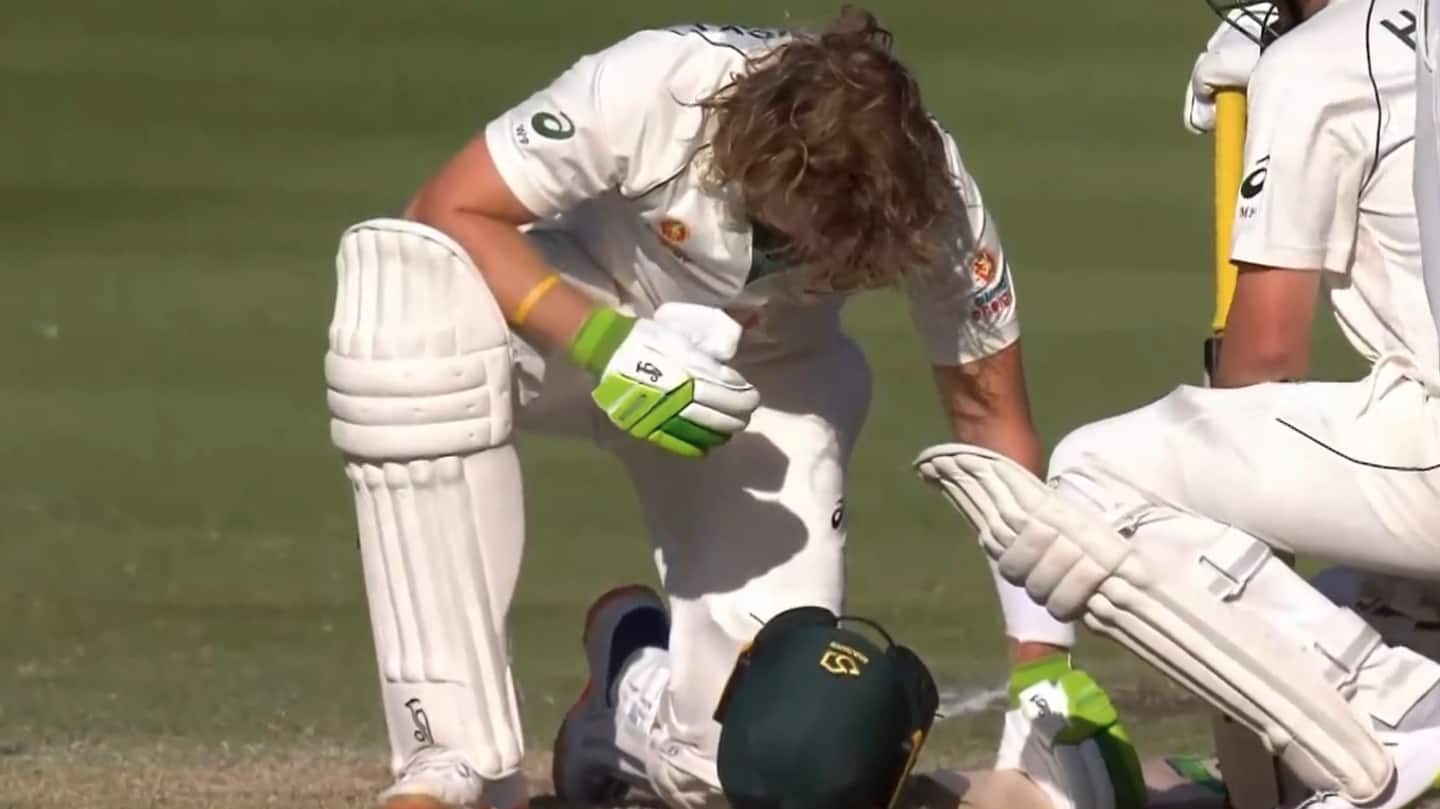 In the first practice match against India-A, in the second innings of Australia-A, Will Pukowski was batting on a score of 23 and a ball from Karthik in his In front of the helmet It was part of
After getting the ball, he got on his knees and could not move for some time.
The medical team immediately assisted him by coming to the field and then he walked out of the field without any help.
Green was a contender to play the first test
Both Pukowski and Green, who are victims of congestion, First test The contestants of the game were contenders.
Green, who made his ODI debut against India, had a brilliant century in the first innings of the first practice match. He faced Indian bowlers strongly and had scored 125 * runs.
In bowling, he had taken two wickets in the second innings. He also took the wicket of Shubman Gill in the second practice match.