Australian opener batsman David Warner has been ruled out of the third ODI and T20 series with an injury. In his place, Darcy Short has been included in the T20 squad.
To open for Australia in third ODI in absence of Warner Marnus Labuschen Ready, who played a half-century in the middle order in the second ODI played on Sunday.
The third match of the series will be played on 02 December in Canberra.
I would love to open for the team- Labushen
Marnus Labuschen said, "Of course if I am asked to start the innings, I would love to do it. We will see how our team plays in the next few matches, but yes I will enjoy it."
He is currently number four batsman, to which he said, "My job at number four is to read the situation and play my game accordingly."
Labushen has created history in the Ashes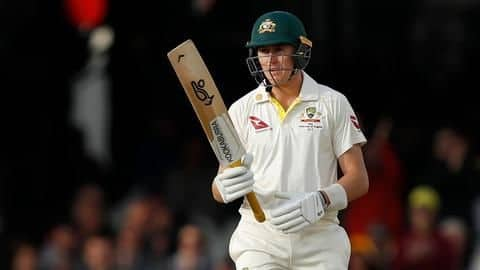 Labushen tasted success for the first time in the 2019 Ashes. He became the first Conson Substitute in the history of international cricket after Steve Smith was injured during the Lord's Test.
The right-handed batsman, Labushen, scored a battling 59 off 100 balls in that Test. This became a remarkable innings of his career.
Labushen had scored 353 runs in the Ashes Test Series at an average of 50.43.
Labushen became the only batsman to do this feat
He was the only batsman to have scored the most runs in Test cricket last year and touched the 1,000-run mark. He scored 1,104 runs in 11 Tests at an average of 64.94. He is the second best average batsman (63.43) after Bradman (99.94).
Labushen has been able to impress in ODIs as well
Apart from establishing himself in Test cricket, he has also influenced in ODI cricket. So far, he has scored 466 runs in 12 ODIs, including one century and three half-centuries.
He played a crucial innings of 70 runs against India in the second match of the current ODI series being played. It will be interesting to see how he performs as an opener.
What did Labushen say about his innings?
In the second ODI against India, Labushen had scored 70 runs in 61 balls. During this time he formed an important partnership with Smith.
To this, he said, "Steve Smith was at the crease when I came to bat. At that time there was a need to form a partnership and stand with him. When he was out, I and Maxwell scored fast." It was good to do my work in the last one. "