Indian team The tour of Australia will begin with the first ODI on 27 November.
Mohammed Shami, who performed brilliantly in the recently concluded IPL, would like to retain his form in the upcoming series against Australia.
ODI Ho or Test Shami will present a tough challenge to the Australian batsmen with their speed and swing.
Let's take a look at the records that Shami can make against Australia.
Shami can become the fastest 150 wicket bowler
Right-arm fast bowler Shami will also play an important role in ODIs against Australia. So far, he has taken 144 wickets in 77 ODIs at an average of 25.42.
If Shami takes six wickets, then India will become the fastest bowler to take 150 wickets.
Let me tell you that this record is in the name of former fast bowler Ajit Agarkar, who touched this figure in 97 matches.
Top 5 bowlers to take fastest 150 wickets
Overall, Shami can be among the top-5 bowlers taking the fastest 150 wickets. Australia's Mitchell Starc has done this feat in 77 matches. They are followed by Sakleen Mushtaq (78), Trent Boult (81), and Brett Lee (82).
Shami can touch this record in test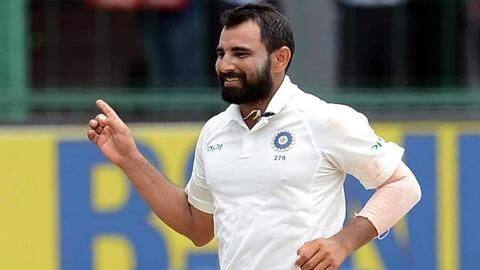 Since recovering from his hamstring injury in 2016, Shami has made a strong comeback in Test cricket. So far, he has taken 180 wickets in 49 Tests at an average of 27.36.
Shami could become the second fastest Indian fast bowler to take 200 wickets in the upcoming Test series against Australia.
Former legend Kapil Dev has done this in 50, while Javagal Srinath has done this in 54 Tests.
This can be done in SENA countries
Shami has a chance to set another record in Test cricket. He could become the fifth Indian player to take 100 wickets in SENA countries (South Africa, England, New Zealand, Australia).
Shami is ranked seventh among the highest wicket-taker bowlers in SENA countries so far. In this list, Anil Kumble (141), Ishant Sharma (122), Zaheer Khan (119), Kapil Dev (117), Bishan Singh Bedi (90) and Srinath (89) are ahead of them.