Australia won the opening two ODIs to take a 2–0 lead in the series. In such a situation, fast bowler Pat Cummins was given rest from the third ODI and T20 series.
Cummins was rested from the Limited Overs series keeping in mind the four-match Test series. Australian giants before this decision Shane Warne Has expressed disappointment.
Let's know what Warne has said.
Cummins performed in both ODIs
In the first ODI of the series against India, Cummins gave away 52 runs without taking any wickets in eight overs. In the second ODI, he took three wickets for 67 runs in 10 overs.
Is comfort given for playing IPL? – Warne
Hindustan Times According to Warne, "I know it's going to be a very busy summer, but I don't think the Australian players should rest after two matches."
He asked the question, "Are they resting because they have played the IPL? Why are our players allowed to play all these matches in the IPL which require them to rest." In the same way, there are many more.
Important to play for Australia – Warne
Warne has said that players cannot rest in Australia's matches because of playing IPL.
He said, "Of course playing for Australia is more important than playing in the IPL. So I would say that you should choose and miss the IPL. You can't miss Australia's match."
Let the fast bowler Pat Cummins return after playing the entire IPL season.
This is how Cummins performed in IPL 2020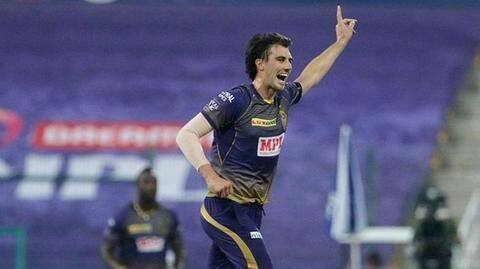 Cummins with a base price of Rs 2 crore was bought by KKR with a huge bid of Rs 15.50 crore. With this, he became the most expensive foreign player in the history of IPL.
Fast bowler Pat Cummins has taken just 12 wickets in 14 matches of this IPL at an average of 34.08 in 14 matches. In batting, he scored 146 runs in 14 matches with the help of a half-century.
Australia vs India Test Series
The Test series between India and Australia is scheduled to begin on 17 December. The first test will be played in Adelaide.
This will be followed by the second Test in Melbourne on 26 December, the third in Sydney on 07 January 2021 and the final Test in Gaba on 15 January.
Fast bowler Pat Cummins is currently the number one bowler in the Test rankings. In such a situation, Cummins can play an important role in the Test series.