The first ODI between Australia and India will be played at the Sydney Cricket Ground on 27 November (Friday).
India will play the first International Series after February and would like to give Australia a tough fight at their home.
On the other hand, Australia will try not to relax India at all. There are also chances of making many records in this match.
A look at similar records that can be made during the first ODI.
Warner can create these records in a match
David Warner, who has scored 5,303 runs for Australia, can leave his compatriot Damien Martin (5,346) behind in terms of ODI runs.
If he does so, he will become the 13th highest run-scorer for Australia in ODIs.
Warner (838) can overtake Michael Clarke (858) and Geoff Marsh (943) in scoring runs against India.
Finch can become the 16th batsman to score 5,000 runs for Australia
Limited Overseas Captain of Australia Aaron Finch Has scored 4,983 runs in 129 matches. He could become the 16th batsman to score 5,000 ODI runs for Australia.
Kohli can achieve this feat against Australia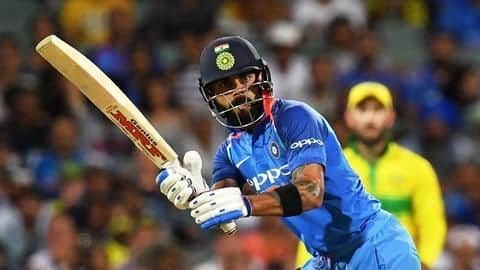 Kohli has scored 1,910 runs in 40 matches against Australia at an average of 54.57.
He may become the third Indian batsman to score 2,000 ODI runs against Australia after Sachin Tendulkar (3,077) and Rohit Sharma (2,208).
Kohli can also become the joint Indian maximum (8) ODI hundred against Australia.
He can match Sachin (9).
Finch may become the Australian to score fourth most ODI runs against India
Finch has scored 1,211 runs in 29 matches against India at an average of 44.85.
He could become the Australian batsman to score fourth-most ODI runs against India, defeating David Boon (1,212).
Finch has scored three centuries against India. Along with Steve Smith (3) and David Warner (3), he will have the chance to become the Australian batsman to score the second highest ODI century against India.
Warner can become the Australian with the second most ODI century
Warner has scored 18 centuries for Australia. By scoring a century in this match, he can become the second highest ODI batsman for Australia. Ricky Ponting (29) is the Australian to score the most ODI centuries.
Dhawan can create many records
Shikhar Dhawan has scored 5,688 runs in 136 matches. In terms of ODI runs, he can overtake Shane Watson (5,757) and Karl Hooper (5,761).
By scoring a century, he can overtake Jacques Kallis and Desmond Hanes in terms of ODI centuries. Kallis and Hanes have scored 17-17 ODI centuries.
Dhawan (145) can also complete his 150 fours against Australia. He will become only the fourth Indian batsman to do so.