India is to play a four-match Test series against Australia, which will be played under the World Test Championship.
Former veteran of pakistan Waqar Younis Has predicted a tough competition in the Test series between India and Australia. Besides he Cheteshwar Pujara And has also praised Ajinkya Rahane. In the same way, there are many more.
Let's know what Waqar has said about the upcoming Test series.
Waqar praised Indian batsmen
Hindustan Times According to Waqar applauding the Indian batsmen, "Indian batting is also great with some notable Test players like Pujara and Rahane. I hope for good matches."
This was the last time Pujara's performance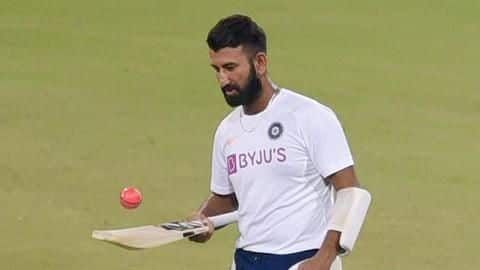 Cheteshwar Pujara had scored 521 runs in seven innings of four matches at an average of 74.43 on his last Australian tour. During this time he scored three centuries and a half-century with the highest score of 193 runs.
In his previous tour, Pujara also scored a century in the historic Boxing Day Test.
Pujara has played a total of 16 Tests against Australia and scored 1,622 runs at an average of 60.
It was like Rahane's performance on the last tour
Ajinkya Rahane has scored 616 runs at an average of 44 in a total of eight matches against Australia. Meanwhile, he has also scored a century and four half-centuries.
In his last Australian tour, Rahane scored 217 runs in seven innings of four matches at an average of 31. Meanwhile, he had scored two fifties with the highest score of 70 runs.
After the first Test, Rahane's role is going to be important in the absence of Virat Kohli.
Australia will get strength due to presence of Warner-Smith- Waqar
This time the Australian team will have David Warner and Steve Smith, who were not part of the team due to the ban on ball tempering in the previous tour.
Waqar said, "Australia are playing at home and they have a good fast bowling attack. They look very strong with Warner and Smith, but India also have some good fast bowlers and they have played in their previous tour of Australia. I have bowled well.
India will miss Rohit and Ishant – Waqar
Rohit Sharma and Ishant Sharma go on a tour of Australia due to match fitness problem. Waqar said, "Rohit is a top class player, while Ishant is very experienced. India will miss him."
Kohli will take part in only the first test
The four-match Test series against India and Australia will begin on December 17 with a day-night match at Adilate. After this, matches are to be played on 26 December, 07 January and 15 January.
On their previous tour, India won the Test series 2–1 under the captaincy of Virat Kohli.
This time Kohli will only take part in the first Test. However, he will be available in ODIs and T20 series.