Australian opening batsman David Warner was injured while fielding during the second ODI.
Warner was injured while trying to stop a shot played by Shikhar Dhawan in the fourth over during India's batting.
Painfully groaning, Warner left the field immediately and now the crisis is looming when he takes part in his last ODI.
Warner went off the field for scan
Warner had to resort to team physio and Glenn Maxwell to go off the field.
Warner was unable to walk properly and shortly after, he was seen going out of the field for a scan.
Only after the scan will you know how serious Warner's injury is, but it is not possible to get his last ODI game at the moment.
Having won the series, Australia would not like to take a threat regarding Warner.
Australia would like to see Warner fit before Test series
The final match of the ODI series is to be played on 02 December in Canberra.
After this, three T20 matches are to be played on 04, 06 and 08 December.
In the limited overs series, Warner could be replaced by Matthew Wade, but Australia would expect Warner to be fully fit before the Test series.
The Test series is scheduled to begin on December 17, with the first match being Day-Night.
Warner has scored two consecutive half-centuries in ODIs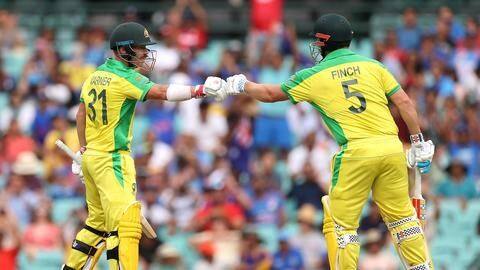 Warner's performance in the current series against India has been superb and he has scored two consecutive half-centuries.
In the first ODI, he scored 69 runs in 76 balls and 83 runs in 77 balls in the second ODI.
In both matches, he, along with captain Aaron Finch, gave Australia a great start and formed an opening partnership of over 100 runs.
Warner has been in excellent form since the Indian Premier League.
Australia has named ODI series
Australia have captured the series after beating India by 66 runs in the first ODI and 51 runs in the second ODI. He scored a big score of 374/6 in the first ODI and 389/4 in the second ODI.