The Australian Open is scheduled to begin from 18 January next year, with Switzerland's player Roger Federer still in doubt about playing.
Actually, Federer underwent his knee surgery earlier this year, so far he has not been fully fit.
Let us know that Federer played his last match in the semi-finals of the Australian Open in January 2020.
Injury could not improve enough – Federer
Federer says the Australian Open is about to start, but his injury has not improved enough.
In an event in Switzerland, Federer said of his injury, "If I had a little more time, it would have been right but it could not happen. I was hoping that I would be fully fit before October. , But so far it has not been done. "
Hints given for return to court
Earlier this year, Federer admitted that he could take retirement after his second knee surgery. Apart from this, he is also away from the court for almost a year due to his surgery.
However, in his new statement he has hinted at a return to the court. The 39-year-old veteran Federer continued, "I hope to return to court in 2021."
Federer underwent surgery in February
Federer underwent knee surgery in February this year, since which he has not participated in any competition. Despite undergoing several months of rehabilitation, he has not been able to fit 100 percent yet.
This year was bad for Federer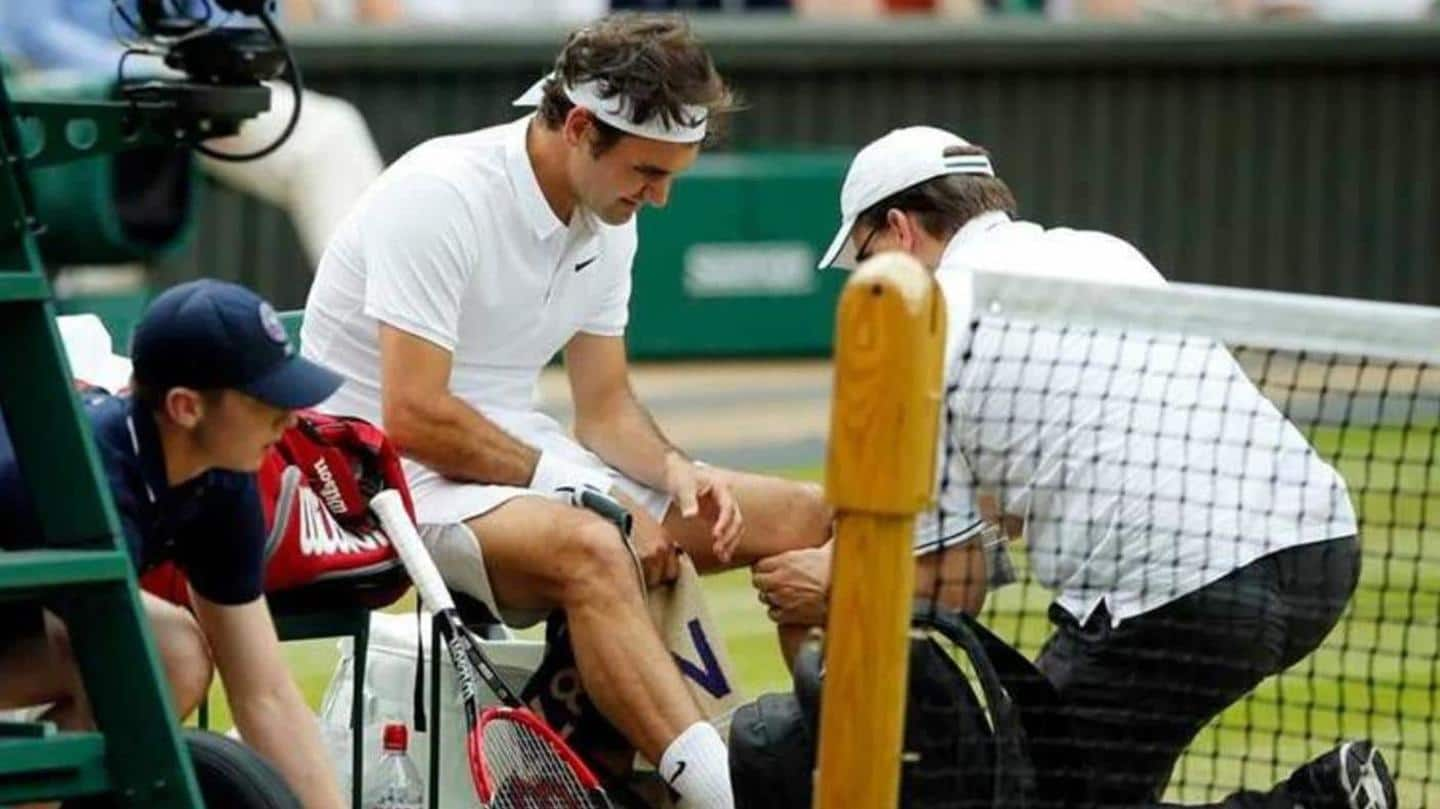 This year has been a bad year for Federer. He was defeated by Djokovic in the semi-finals of the Australian Open played in January and could not win the 21st Grand Slam of his career.
On the other hand, Rafael Nadal of Spain won this year's French Open title. With this, he has equaled Federer's 20 Grand Slams.
Let us tell you that Federer won his last Grand Slam in 2018 as Australian Open.
Federer is the second most successful player of Australian Open
Federer is the second most Australian Open (6) winning player. Next to them is Djokovic, who has won this title eight times. Andre Agassi (4), Matt Villander (3), and Boris Baker (2) are the other players in this list.
Federer became Switzerland's best athlete
At the award ceremony on Sunday, Federer was also declared as the country's best athlete by the Swiss government since 1950.
To this, Federer said, "I am feeling good by getting this honor. I hope to be able to play well next year and win a few tournaments. Even if I do not play further, it will be a happy ending to my career by getting this award. "