By now you must have used baking soda for cooking in the kitchen and cleaning the house, but are you aware that the use of baking soda is not limited to this only.
Actually, if you want, you can make these tasks easier by using baking soda for many of your big and small tasks.
Let's know about the different uses of baking soda today.
Make Jewelery Cleaner
If your jewelery has lost its sheen or your jewelery is starting to look very dirty then you can use baking soda for this.
For this, first mix baking soda in a little water and then apply this solution on your jewelry and rub it lightly with an old toothbrush. Then wipe it with a clean cloth.
After doing this, your jewelery will be clean as well as shine.
Clean teeth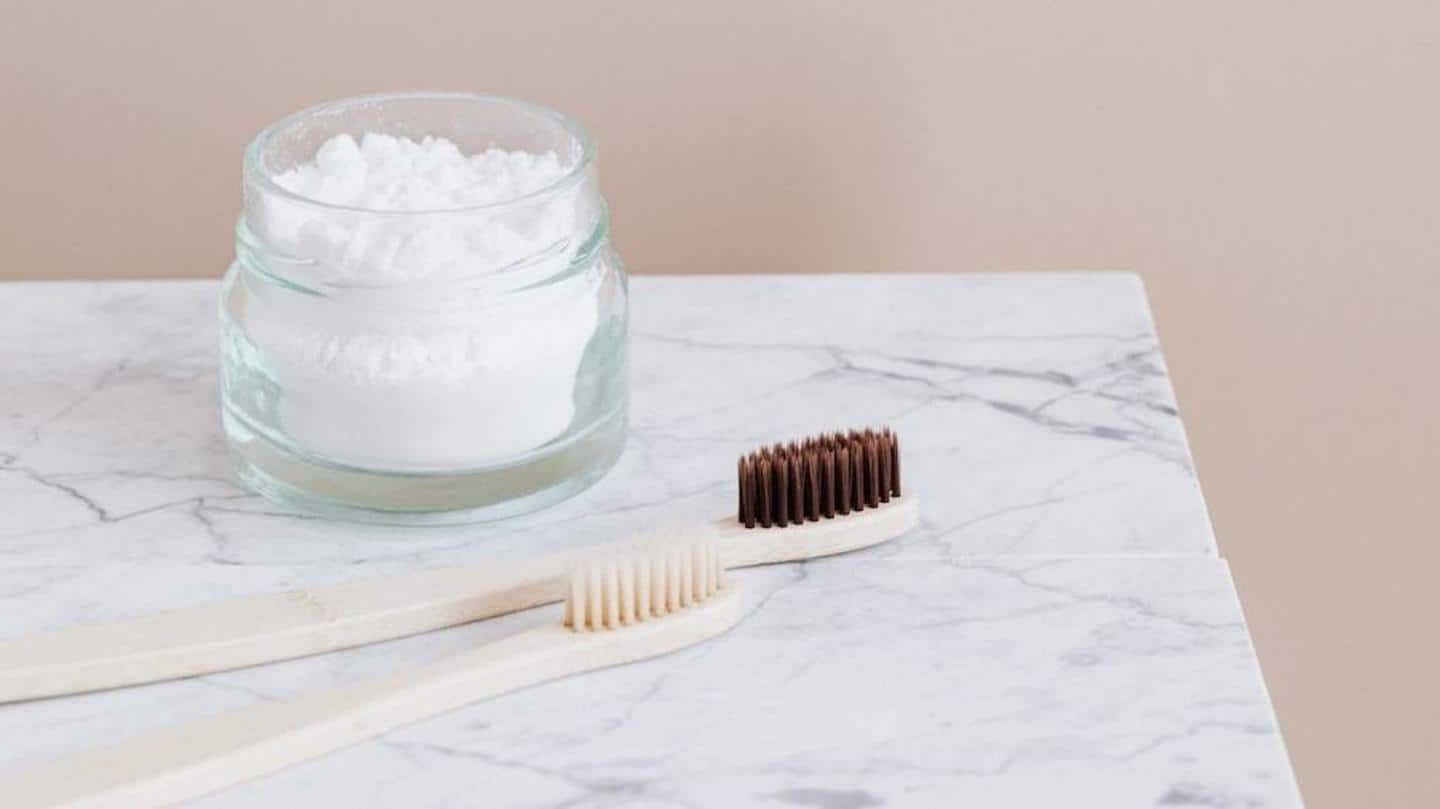 If you want, you can use toothpaste and mouthwash with baking soda for oral hygiene.
To make a toothpaste with baking soda, first of all, mix them well by adding a teaspoon of baking soda, a few drops of coconut oil and a little water and then use this mixture as a toothpaste.
To make mouthwash, rinse with half a glass of water and half a teaspoon of baking soda.
Remove weeds from the garden
If you are worried about unwanted weeds growing in your garden, you can use baking soda to eliminate it.
For this, sprinkle a small amount of baking soda on the grass. This will gradually eliminate the weed on its own.
One of the biggest advantages of removing weed in this way is that it does not have any negative effect on the soil of your plants or garden.
Get rid of facial hair
Baking soda can also be used to get rid of facial hairs.
For this, add one tablespoon of baking soda in 200ml of warm water and cool the solution.
Now soak a bandage in the solution and squeeze it lightly and then leave it on the face. After some time, wash the skin with clean water after massaging it with baking powder.
After washing, wipe the face with a towel and apply moisturizer.