Gerard Stokes, the father of England star all-rounder Ben Stokes, has lost his battle with cancer.
Stokes' father, who is suffering from brain cancer, died today at the age of 65.
Gerrard, a former rugby league player and coach, began treatment for cancer in January.
The news was confirmed by former club Workington Town on Tuesday afternoon with a short message.
Club released its statement
The club said in its statement that it is very sad to inform that their former player and coach Gade has passed away.
The statement further added, "Ged's name is written in golden letters in the history of the club and he will be missed a lot. He has a lot of friends in West Cambria right now and we express our condolences to him."
Stokes spent more than a month and a half with his father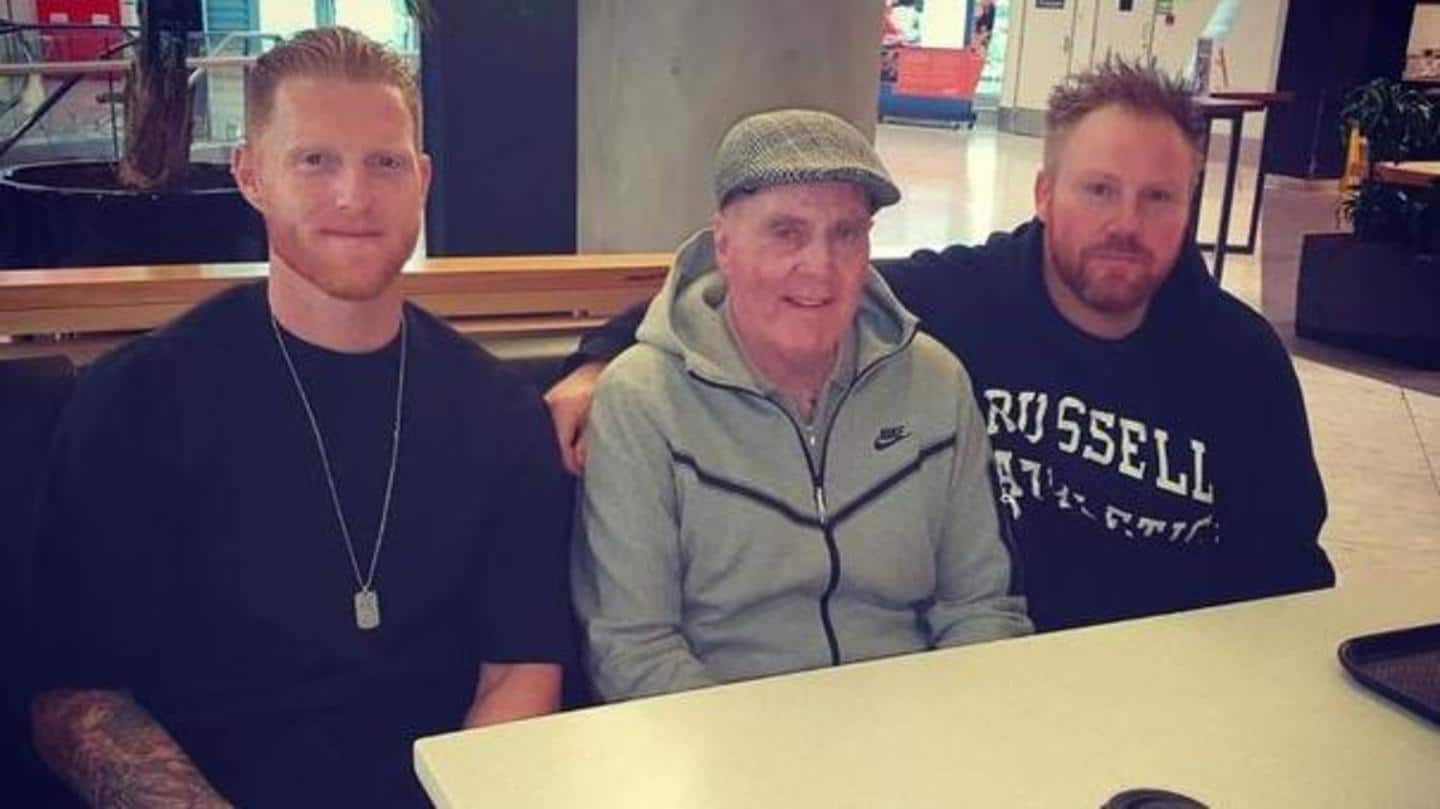 Stokes decided to withdraw from the series after playing the first Test against Pakistan in August.
He went to New Zealand to visit his father. Stokes' father was undergoing treatment for brain cancer.
Stokes had been there for about a month and a half and was spending time with his family. The father's treatment was speculated to miss his entire Indian Premier League (IPL) season.
Stokes's father came into the limelight even after the 2019 Cricket World Cup final
Born in New Zealand, Stokes emigrated to England at the age of 12, but his father remained in New Zealand.
England and New Zealand faced England in the final of the 2019 Cricket World Cup, with Ben Stokes being the hero of England.
New Zealand had to face defeat due to Stokes 'performance and after this, Stokes' father had to face the anger of the people of New Zealand several times.
It will be difficult for Stokes to see his father for the last time
Stokes went on a tour of South Africa with the England team. He was only included in the T20 series which England have won. If he had returned to England, it might not be possible for him to see his father one last time.