Salman Khan Disputed reality show hosting 'Big Boss Nikki Tamboli, who is seen in 14 ', has won the hearts of everyone with her bubbly antics.
Now in the weekend Ekta Kapoor She arrived as a guest on the show. Where she was promoting her web series 'Scorpion Ka Khel'.
Here he had a lot of fun together with all the contestants. At the same time, while praising Nikki, Ekta said that she should be in 'Naagin'.
Ekta Kapoor praised Nikki
On the show, Ekta, the producer of the serial 'Naagin', got all the contestants to do several tasks, after which she praised Nikki's game saying, "You are really playing the best at home. You have the best sense."
Ekta went on to say, "Nikki you must be in the 'Naagin'. No one can keep the way you spoke your heart. I am one of your many fans."
Ekta also praised Jasmine
Ekta also praised Jasmine here. He described it as the best performance due to Jasmine's anger and crying in the task of World Tour. He said that if she had cried like this in 'Naagin', she would still be 'Naagin'.
Many guests appreciated Nikki's game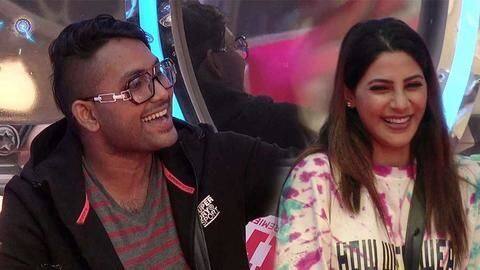 Significantly, before Ekta, filmmakers Farah Khan, Singer Shan and 'Big boss 13Shahnaz Gill, who was a Contestant, has also praised Nikki Tamboli.
However, this time the weekend war was difficult for Nikki. Because on this Sunday show, his best friend Jan Kumar Sanu has become Evict. In such a situation, Nikki looked very emotional. By the way, he is also seen fighting the most life in the show.
Nikki started her career in 2018
Let us know that after becoming a part of Bigg Boss, Nikki has gained recognition in the house, but in South India she is already a known name.
24-year-old actress in Telugu film '2018Chikati Gadilo Chitha KotuduStarted her acting career with '.
However, he gained popularity with 'Kanchana 3' released in 2019. With this film, he entered the Tamil film industry.