Corona virus Epidemic Due to this, the medical colleges of the country which have been closed for a long time, can be reopened soon.
Central Ministry of Health Has asked all the states and union territories on Wednesday to take necessary steps to reopen medical colleges on or before December 1.
However, the Ministry of Health has also asked the governments to follow all the guidelines related to the corona epidemic before opening the colleges.
Union Health Secretary sent letter to all states
In a letter sent by the Union Health Secretary Rajesh Bhushan to the chief secretaries and administrators of all states and union territories on Wednesday, it said that necessary steps can be taken on or before December 1 to open all medical colleges on their behalf. Huh.
Apart from this, he has also suggested to provide sufficient number of non-corona beds in the affiliated medical colleges and hospitals to facilitate graduate training.
Consent from the Ministry of Home Affairs to open medical colleges
Health Secretary Bhushan has written in the letter that the National Medical Commission (NMC) had recently demanded the reopening of medical colleges. After this, the Ministry of Home Affairs was discussed in this regard and got permission from there.
He said that before reopening medical colleges in all states, all necessary guidelines related to the corona epidemic would have to be followed and all colleges had to be sanitized.
Online studies are going on in medical colleges
Medical colleges, which closed in March due to the Corona epidemic, are running online classes. In such a situation, the study of theory has almost completed, but the experimental and clinical studies that are to be done under the rules are not being done.
NMC told this helplessness
NMC officials stated that the current batch of interns (2020) have not completed the required clinical training. In such a situation, without completing it, they will not be eligible to sit in the PG-NEET exam.
Similarly, non-completion of training will also delay PG-NEET examination for the academic year 2021-22.
He has expressed the need to complete the training at the earliest for conducting the examination. After this, the Ministry has taken steps.
Training in super specialty courses will also be affected.
NMC officials said that the delay in training will also have a major impact on the training of the next PG and super-specialty courses in the coming years.
He said that the new session of 2020-21 should be delayed by 1 February and the new PG session should start from at least 1 July.
Similarly PG-NEET exam is required to be scheduled around March-April 2021. It is difficult to complete the course without its schedule.
Non-corona beds will be required in medical colleges and hospitals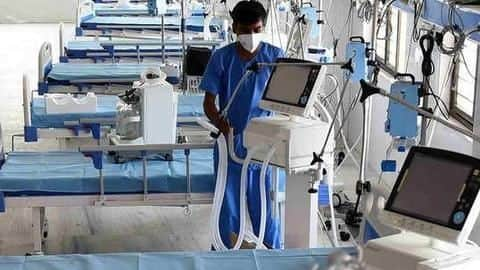 NMC officials said that adequate number of beds would be required for non-corona patients in hospitals affiliated to all medical colleges for opening and training of medical colleges.
In such a situation, the treatment of normal patients in hospitals should be resumed. Only then will the training work be completed.
He also said that all medical students are capable of handling themselves in this era of epidemic.