in country Corona virus Epidemic Symptoms of second wave of the disease have started appearing. In many states of the north and central India, infection is now spreading rapidly.
In view of this central government Taking necessary steps, it has also sent central teams to control the epidemic in four states.
Meanwhile, the central government has advised states and union territories to increase testing to prevent epidemics.
Things are getting worse in these states
Currently the national capital according to the Union Ministry of Health Delhi New cases are coming up most rapidly in the country.
Here, a record 8,593 new cases were reported on November 11 and a record 131 patients died on November 18.
Similarly, Maharashtra, Gujarat, Haryana, Chhattisgarh, Uttar Pradesh, Madhya Pradesh, West Bengal And cases are also increasing rapidly in Rajasthan, but here every 10 lakh people are being tested below the national average of 94,679.
Testing can be done by increasing the spread of infection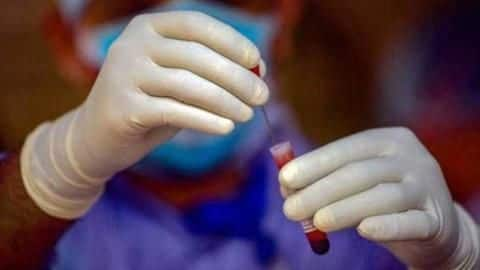 The advisory issued by the Ministry of Health states that at present, in the country and the United States, due to the rapidly increasing cases of infection, the country needs to take the required precautions.
In such a situation, all states and union territories need to increase the number of tests again to control the spread of infection. Apart from this, states will also have to strictly follow other measures to prevent epidemics.
More than 13 crore tests have been done in the country so far
According to the Ministry of Health, at present an average of 10 lakh tests are being done daily on 2,115 government and private laboratories in the country. So far more than 13 crore tests have been done.
Currently, the maximum number of tests have been done in Uttar Pradesh 1,40,25,713, Bihar 1,00,99,322 and Tamil Nadu 95,17,507.
Similarly, Sikkim has the lowest number of tests 55,797, Meghalaya 57,707 and Mizoram 1,04,131.
Positivity rate to be kept below five percent
According to the Ministry of Health, after India's positivity rate has come down to 3.4 percent, now it can reach 4 percent after the investigation of new cases, but it is not to be allowed to increase further.
According to experts, the infection status is believed to be under control when the positivity rate is less than five percent. In such a situation, all states should not allow this rate to go above five percent by making a joint effort.
83 percent deaths in 10 states on Friday
According to the Health Ministry, 83 percent of the 564 deaths in the country occurred in 10 states on Friday. Of these, the maximum deaths were 155 in Maharashtra, 118 in Delhi and 50 in West Bengal. This needs to be controlled.
Death rate remains at 1.57 percent despite rising deaths – Dr. Dhamija
Dr. Rajinder K Dhamija of Lady Hardinge Medical College said that the number of cases and positiveness rate have decreased this week as compared to the previous week. Older cases have been the cause of more deaths in Delhi.
He said that there is always a difference in the number of infections and deaths, but deaths also increase as cases increase.
He said that the death rate has remained at 1.57 percent even after the recent increase in infections and deaths.
What is the situation of corona virus epidemic in the whole country?
So far 90.50 lakh people have been found infected with the corona virus in India, while around 1.33 lakh people have died. Currently, between 40,000 and 50,000 new cases are being reported daily and the recovery rate is 93 percent.
Central teams sent to four states
Ministry of Health and Family Welfare in Haryana, Rajasthan, Gujarat and Manipur battling infection Depart special teams Have done
These teams will try to bring the deteriorated situation under control in these states. Special teams deployed in the states will work to strengthen the efforts being made by the states to prevent the spread of infection.
Likewise, these teams will strengthen the control, monitoring and investigation of infection cases.