Whatsapp Is bringing a new update for its users, under which many visual changes will be seen in the app.
A new custom wallpaper name feature will come under the update. Through this, users will now get the option of applying custom wallpaper on different chats along with new wallpapers.
With this, the user will not have to get bored seeing the same wallpaper now. They will be able to put different wallpapers on different chats and groups.
Let us know in detail.
Will be able to select wallpaper according to theme
After the arrival of this update, many colors will also be given in the existing WhatsApp Doodle Wallpaper.
Apart from this, it will also be easy to search for stickers. Users will be able to search the stickers easily through text and emoji.
At the same time, the option of applying different wallpapers in different chats will also be given in the wallpaper section given in the settings.
Explain that the wallpaper will be able to be selected according to the light and dark theme.
A total of 61 custom wallpapers will be found
Let us know that the users will get a total of 61 custom wallpapers, including 32 new bright wallpapers and 29 new dark wallpapers.
Along with this update of WhatsApp, the World Health Organization (WHO) 'Together at Home Sticker' pack has now come as an animated sticker.
Whatsapp owned company Facebook Said that all these updates will be released for all users this week.
Currently their testing is going on.
How to use it?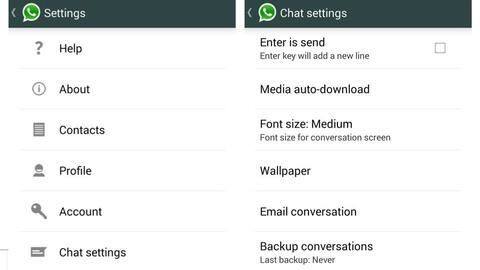 To apply custom wallpaper, users have to go to settings and go to chats.
After that they have to select the wallpaper option there.
Chat wallpaper option will be found here. If the user has enabled dark mode then they will be able to select the dark mode wallpapers of the app.
To select the bright wallpaper, dark mode has to be disabled.
Along with this, they will also get the default doodle background and the option to make a photo a wallpaper.
Many updates done
The company is constantly bringing new features to increase the convenience of its users.
Recently for all users Disappearing message feature has been issued.
Through this, any dispatching message sent by any contact will disappear within seven days.
Apart from this, now the payment feature has also been added to the app. This allows people to pay. How to setup an account for payment Darling from here Can.