There are many things to keep in mind while creating a website as well as choosing the domain name for it.
In simple language, the domain name is like a digital visiting card. Your website is known by that and that enhances its identity.
This is a kind of address through which people Internet Let's reach your website with the help of. Therefore, while choosing this, several things mentioned below should be kept in mind.
Easy to write and remember
When choosing a domain name for your website, first of all, make sure that it is easy to write and remember.
There are many words that have different pronunciation and spelling. At the same time, some words are spelled differently. Do not choose a name with such a word.
Also, keep in mind that the domain name should be such that people will remember it only by listening once.
Have business and work related keywords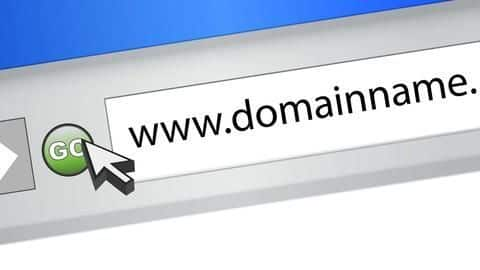 Keywords play an important role in the domain name. So when choosing a domain, keep in mind that it should contain keywords related to your business and work.
In simple language, if your language is related to education, then the domain name of the website should contain keywords like education or career.
With this, if anyone enters these keywords and searches on Google, then they will be seen in your website search.
Do not have numbers and hyphens
People get confused because of the hyphen or number in the domain name. Many times, the wrong number and wrong place hyphen are put in a hurry. Due to which people are not able to access your website.
Also many times it happens that instead of writing numbers in numbers, people write in words. So try not to get any number or hyphen in the domain name of your website.
Keep these things in mind too
Try to choose the smallest domain name. By doing this, neither one will have trouble remembering it nor writing it.
Also, keep in mind that the domain name should be slightly creative.
Also avoid two-letter words as it can also cause people confusion.
Taking all these things into consideration, you will be able to choose a good and easy domain name. This will benefit your business and website.