Corona virus Epidemic Russia has given very good news to the world struggling with it.
In fact, these days, many companies involved in the preparation of vaccines are claiming that their vaccines are up to 90% effective in clinical trials.
Meanwhile, Russia has also claimed that the corona virus vaccine produced by it has been found to be up to 95 percent effective in the second interim analysis of the Sputnik-V Phase III clinical trial.
Vaccine-RDIF found to be 95 percent effective 42 days after first dose
News18 According to the joint statement issued by the Gamalaya Research Institute and the Russian Direct Investment Fund (RDIF), run by the Russian Ministry of Health, the second interim analysis gave the vaccine shocking results.
The statement said that the vaccine volunteers were found to be 91.4 percent effective 28 days after the first dose, but up to 95 percent effective in a 42-day analysis of the first dose.
Serious side effects have not been reported in any volunteer
The Gamalaya Research Institute and RDIF have also stated in their statement that the vaccine will be effective based on the test results. The biggest thing is that none of the volunteers involved in the trial have shown any serious side effects.
Vaccine Phase III trial to begin in India
Gamalaya Research Institute and RDIF of this vaccine India Has tied up with Dr. Reddy's Laboratories of Hyderabad for trial and distribution.
The company has already received its second and third phase clinical trials in India. After this, a consignment of vaccine has also reached Hyderabad.
In such a situation, the company will soon start a third phase trial. In such a situation, now another effective vaccine has arrived in India.
World's cheapest vaccine will be Sputnik-V-RDIF
The statement issued by RDIF said that Sputnik-V will be the cheapest vaccine in the world and everyone can buy it easily.
In a statement issued by the company, it has been said that the price of one dose of Sputnik-V will be $ 10 i.e. about 700 rupees in the international market. At the same time, it will be free for the citizens of Russia.
The company has targeted to produce 500 million doses in 2021.
The company compared the price of Pfizer and Moderna to the vaccine
In a tweet made on Monday by Gamalaya Research Institute, the official price of Pfizer vaccine would be Rs 1,446.17 per dose.
At the same time, the price of Moderna vaccine can range from Rs 1,854.07 to Rs 2,744.02 per dose.
In this case, for two doses, from Rs 2,892.34 to Rs 5,488.04 will have to be spent. According to this, Sputnik-V will be cheaper than the vaccines of these two companies.
Pfizer, Moderna and Oxford University have also given good news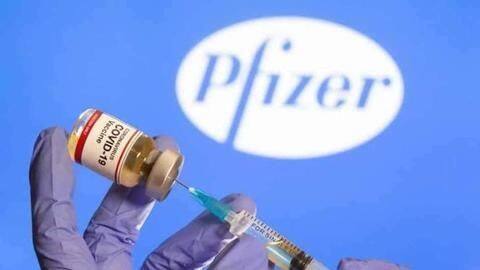 Let us know that on Monday, Oxford and AstraZeneca took 90% of their vaccine after the first dose and 62% after the second dose. 70.4 percent effective Was claimed to be.
Apart from this, he has also stated that the vaccine is 90 percent effective from the particular dosage pattern.
Just like that Pfizer has 95 percent of its vaccine And 94.5 percent by Moderna Claimed to be effective.
This is the condition of corona infection in India
There were 37,975 new cases of corona virus infection in India and 480 patients succumbed to it. This has declined in new cases due to fewer tests on Sunday.
With this in the country Number of total infected 91,77,840, while 1,34,218 people have lost their lives due to infection with this dangerous virus. The number of active cases has come down to 4,38,667.