India In the last few days Corona virus The pace of infection has slowed down.
Now the transmission rate or reproductive number (R) in the country has come down to 0.92. It reached above 1 a week ago.
The transmission rate falling below 1 means that the number of active cases in the country is decreasing.
The transmission rate must be less than 1 to overcome infection.
What does transmission rate tell?
Transmission rate refers to how fast infection is spreading in a population. The R value is usually the rate of measuring the number of people who are exposed to an epidemic by coming into contact with an infected person.
The R value was more than 1 last week
The R value in India is calculated by Sitabhra Sinha, a researcher at the Indian Institute of Mathematical Sciences (IIMSc), Chennai.
The print Talking to Sinha, "The value we saw last week was more than 1. The good thing is that it has not continued. However, Maharashtra I still have R value greater than 1. It was 1.06 here last week, which has increased to 1.08 this week. "
Gujarat and Punjab also have more than R value 1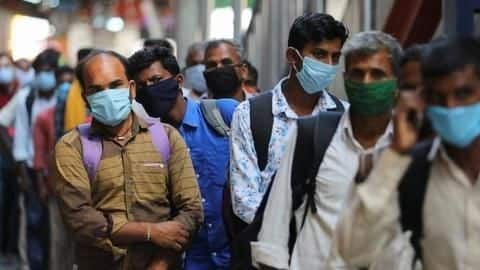 Apart from Maharashtra, the R value remains higher than 1 in Punjab and Gujarat. In Gujarat, it has come down to 1.08 from last week's 1.10.
In Punjab, it has been stable at 1.12 since the beginning of last month.
Of these, Maharashtra has the most corona cases. The R value being greater than 1 means that there are increasing active cases, which is a matter of concern.
Below 1 in Delhi, Tamil Nadu and Kerala
other side Delhi, R value has decreased by 1 in Tamil Nadu and Kerala.
Among the most active case states of the country, Delhi, West Bengal, Kerala, Tamil Nadu and Telangana are the ones where the R value is consistently less than 1.
This week it has come down to 0.91 in Kerala and 0.78 in Delhi.
In contrast, in Tamil Nadu, Telangana and West Bengal it has increased to 0.98, 0.84 and 0.98 respectively.
Transmission rate decreased in these states too
Apart from these, it was more than 1 in Rajasthan, Karnataka, Uttar Pradesh, Chhattisgarh, Haryana and Madhya Pradesh last week, which has come down to less than 1 this week. This means that active cases are decreasing here.
In an epidemic, active cases are very important because these people are at risk of getting infected by others.
Also, due to less active patients, the pressure on health services is also reduced.
What is the state of the epidemic in the country?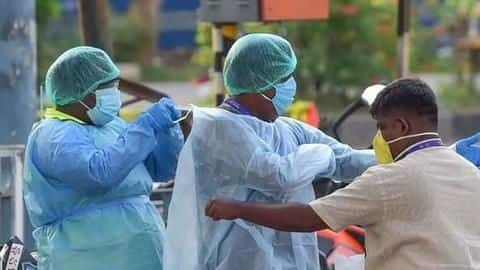 Total cases of corona virus in the country More than 95 lakhs Have become.
In India, 35,551 new cases of coronavirus infection were reported and 526 patients died due to this.
With this, the total number of infected people in the country has gone up to 95,34,965, while 1,38,648 people have lost their lives due to infection with this dangerous virus.
The number of active cases has come down to 4,22,943.