Corona virus Epidemic Many companies are trying to devise vaccines to provide relief to the world struggling with it.
Many companies have also found success and have claimed to be 70 to 95 percent effective for the vaccine.
Meanwhile, the American pharma company Moderna has made a big claim. The company says that its vaccine has proven to be 100 percent effective in severe cases of infection. This claim of the company has shocked everyone.
Vaccine-CEO will change direction of epidemic
Maderna's Chief Executive Officer (CEO) Stephen Bancel said his vaccine was found to be 94.5 percent effective in Phase III clinical trials, but proved to be 100 percent effective in severe cases.
He added, "We believe that our vaccine will provide a new and powerful treatment that can change the course of the epidemic. In addition, it can help prevent the spread of serious illness and rising deaths in hospitals."
US and Europe will apply for approval of emergency use – Bansell
CEO Bansell said that given the nature of the vaccine, it would also apply to the US Food and Drug Administration (FDA) and the European Medicines Agency (EMA) for conditional marketing authorization to approve the emergency use of the vaccine. This entire preparation has been done.
He said that if the FDA approves them, by mid-December, they will deliver vaccine supplements to millions of Americans.
Vaccine Phase III trial being conducted on 30,000 people
Let us know that the third phase clinical trial of vaccine is being done on 30,000 people in America. On 16 November, the company claimed that 94.5 percent of Vaxony was effective, based on a study conducted on 95 patients.
The company then conducted an interim analysis on 196 patients. In this, the vaccine has proved to be up to 100 percent effective in severe cases. These 196 patients included 33 people over 65 years of age.
These side effects were seen in the vaccine
Volunteers had seen pain, fatigue, muscle aches, joint pain, headache instead of injections after the vaccine dose was given in the third phase trial, but it remained normal. Rapid improvement was seen in patients after the second dose.
The company claims that clinical trials have not seen any serious side effects in any of the volunteers. In such a situation, the vaccine has increased to get emergency use.
Expected to produce 20 million doses by the end of the year
The company expects to produce 20 million doses for the US by the end of the year. Apart from this, in the year 2021, the company has prepared a plan to produce 50-100 crore doses for worldwide supply.
Pfizer applied for emergency approval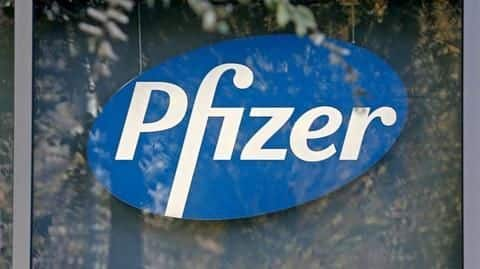 Let us know that American pharma company Pfizer and German company Bioentech had applied to the FDA on November 21 for emergency use of their vaccine. It is expected to be approved by December 10.
Company Vaccine 95 percent effective Was claimed to be. Similarly, in the Phase III trial of the vaccine prepared by Oxford University and AstraZeneca 70.4 percent effective Has been claimed to be.