Corona in the country Epidemic Big news for people struggling with Union Health Minister Dr. Harsh Vardhan has said that the scientists of the country have reached far ahead in the discovery of the corona vaccine.
In this way, the delivery of vaccine can be started in the coming few months. He said this in the FICCI FLO webinar.
He also said that the government is engaged in planning for easy distribution of vaccines across the country.
Corona Warriors to get vaccine first – Health Minister
Health Minister Dr. Harsh Vardhan said that the corona vaccine will be ready in the next three-four months and the priority to provide it to 135 crore Indians will be based on scientific evaluation.
He said that the first vaccine in the country would be given to health care workers, corona warriors, elderly and diseased people. Preparations are underway for this. Hopefully, the year 2021 will prove to be better for all people.
"E-Vaccine Intelligence Platform Designed to Discuss Blueprint"
Health Minister Dr Harsh Vardhan said, "A very detailed plan for vaccination is in the works. An e-vaccine intelligence platform has been created to discuss its blueprint. Tracking and tracing of the vaccine is also underway." "
Janata curfew was a very unique experiment of Prime Minister Narendra Modi- Health Minister
Health Minister Dr Harsh Vardhan praised the efforts of the Central Government for prevention of corona and said that the government has taken very bold steps in the last few months. The Janata curfew imposed on 22 March was a very unique experiment by Prime Minister Narendra Modi. It had a nationwide participation of citizens.
He said the decision to implement lockdown and unlock were some bold decisions made by the central government. The government has done a very good job.
India has the highest recovery rate and lowest death rate
Health Minister Dr. Harsh Vardhan said that the country has performed exceptionally well in the fight against the epidemic. It currently has the highest recovery rate and lowest mortality rate in the country. Not only this, there are currently 2,115 laboratories and more than 2 million dedicated corona beds for easy examination of corona in the country.
He said that currently India PPE kits and N-95 masks have also been exported. This is a big achievement.
Five vaccines can save India from corona epidemic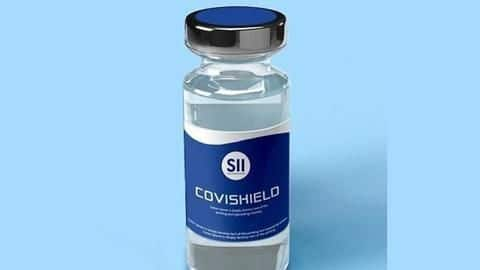 Earlier, the report suggested that India is placing its bets on five vaccines, all of which are undergoing clinical trials. These include Kovishield developed by Oxford University, Sputnik-V of Russia, Kovaxin of Bharat Biotech, Zydus Cadila and Biological E Vaccine.
Dr. VK Paul of NITI Aayog recently said that these vaccines will supply to meet India's demand.
This is the condition of corona infection in India
Bygone days in india Corona virus 45,576 new cases of infection were reported and 585 patients succumbed to it.
With this in the country Number of total infected 89,58,483 have been lost, while 1,31,518 people have lost their lives due to infection with this dangerous virus.
The number of active cases has come down to 4,43,303. Earlier in the day 38,617 new patients in the country had confirmed infections.