Media consulting firm Ormax Media has done a study on 'IPL franchise fans'. According to this, Chennai Super Kings (CSK) became the team with the strongest fan base despite performing poorly in this season.
The study is based on a research conducted among 3,200 urbanites in 23 states of the country. At the same time, its data was collected during eight weeks of IPL 2020.
Let us know what results were seen in this study.
Total fans of all teams of IPL are 8.6 crores
According to the study, the total fans of all the teams of IPL were 86 million (8.6 crore).
Being a fan of a team means that someone who has a favorite team and is emotionally attached to it and watches all the matches of the team from beginning to end.
Apart from this, anyone who talks online or offline about their team and its players comes in the list of fans.
CSK, MI and RCB teams with strongest fan base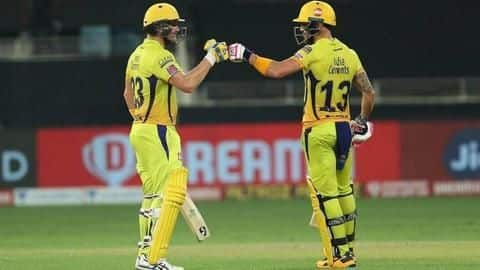 Chennai Super Kings, led by Dhoni, were the team with the highest fan base (2.68 crore).
Winner of this time Mumbai Indians 2.48 crore fans were recorded.
On the other hand, Virat Kohli-led Royal Challengers Bangalore had 1.33 crore fans.
These three teams accounted for 75 per cent of the total fans, while 25 per cent of the fans were accounted for in the remaining five teams.
Women fans are less than men
Out of the total fan base of all the teams, 55 crore are male, while 31 million are female.
CSK and RCB have the most gender-balanced fan bases, with women fans accounting for 40 percent in both teams. This was largely due to the popularity of Dhoni and Kohli.
Meanwhile, if we talk about male fan base, MI overtook CSK by a small margin.
The success of the league depends on the fan base- Shailesh Kapoor
Shailesh Kapoor, founder of Omex Media, spoke about the fan base, "Apart from the audience, the success of a sports league depends on how much the fan base has built in a few years by the teams playing in it. A strong fan base Ultimately beneficial to the team. "
In such a situation, the popular team has more opportunities to earn money through sponsors, ticket sales and other ways.
These three teams performed like this in IPL
Corona led to the IPL without an audience in the UAE. Under Rohit Sharma's captaincy, Mumbai Indians captured the record for the fifth time.
RCB, led by Kohli, made it to the playoffs, but could not progress beyond the eliminator.
CSK ended their campaign in seventh place after a disappointing performance. He had scored just 12 points in 14 matches.