The preparations for the Lanka Premier League (LPL), starting on 26 November, are progressing at a rapid pace.
Several major players were purchased in the league's draft, but players continue to associate with the league before the league begins.
South African fast bowler among freshmen joining the league Dale Steyn The name has also been joined.
Stan will be seen playing for the Candy Tuskers team.
Stan and Taylor will play for Candy Tuskers
The official Twitter handle of LPL has announced news of Stan joining the Candy Tuskers franchise.
The Candy Tuskers franchise has also shared the news of Stan signing with his fans.
Apart from this, the franchise also told that former Zimbabwe captain Brendan Taylor will also be seen playing for him.
Taylor recently appeared for Zimbabwe against Pakistan.
Gayle has withdrawn her name
The Tuskers signed Chris Gayle, but Gayle has distanced himself from the league for personal reasons.
Apart from this, English player Liam Plunkett will also not be present for the season. The franchise has signed Pakistani fast bowler Sohail Tanvir in place of Plunkett.
However, Tanveer has recently been found to be Corona positive and will not be able to return to the field before two weeks.
Two star Indian players will be seen playing for Tuskers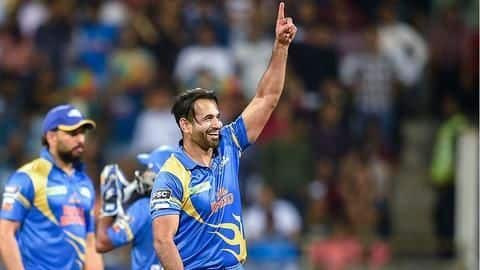 While commentating during the Indian Premier League (IPL) Irfan Pathan Was added by the Tuskers.
Irfan has reached Sri Lanka shortly after the IPL and is spending time in Quarantine.
On November 17, the franchise had reported on Twitter that Munaf Patel, who was part of the Indian team that won the 2011 Cricket World Cup, will also be seen playing for them.
The league will be organized from 26 November to 16 December
The LPL will start on 26 November and its finals are to be played on 16 December.
A total of five teams will participate in the tournament, with a total of 23 matches to be played. Sony Pictures Networks and Sky have bought its broadcast rights.
Viewers from India and Bangladesh will be able to watch the match on Sony Six and the Sonilive app.
The league will feature superstars like Shahid Afridi, Shoaib Malik, Angelo Mathews and Irfan Pathan