If we say that eating in winter is real fun, then it would not be wrong for us to say that because there are many options for healthy foods in winter.
One such food item is fenugreek-coconut laddus, which are very beneficial for health, especially for children and the elderly and they stay fit by their consumption.
Let us know the recipe of fenugreek-coconut ladoo.
These things will be needed
1) Three quarter cup fenugreek seeds
2) Three quarter cup almonds
3) ½ cup gum
4) Two cups jaggery (finely broken)
5) One cup wheat flour
6) Two cups dry coconut (grated)
7) A cup of Desi Ghee
8) One tablespoon Green Cardamom
9) One tablespoon white pepper or black pepper
10) Seven to eight peppers
11) two tablespoons ginger powder
12) 100 ml full cream milk
Start this way
Firstly grind the fenugreek seeds in a grinder and soak them in milk for three to four hours.
After three to four hours, put a pan on the gas and heat three spoons of desi ghee in it and put the soaked fenugreek in it and cook it for seven to eight minutes while stirring continuously with a ladle.
After this, take out the roasted fenugreek in a plate.
Similarly, roast wheat flour in ghee and take it out in a bowl.
Fry almonds, gum and coconut in this way
Now put a pan on the gas again, heat a little ghee in it and add glue to it. When the gum starts to swell and become golden brown, take it out in a plate and when it cools down finely with the help of a rolling pin.
Now fry the almonds in the remaining ghee and take them out in a plate. Roast dry coconut like almonds and take it out in a plate.
Prepare all the mixture like this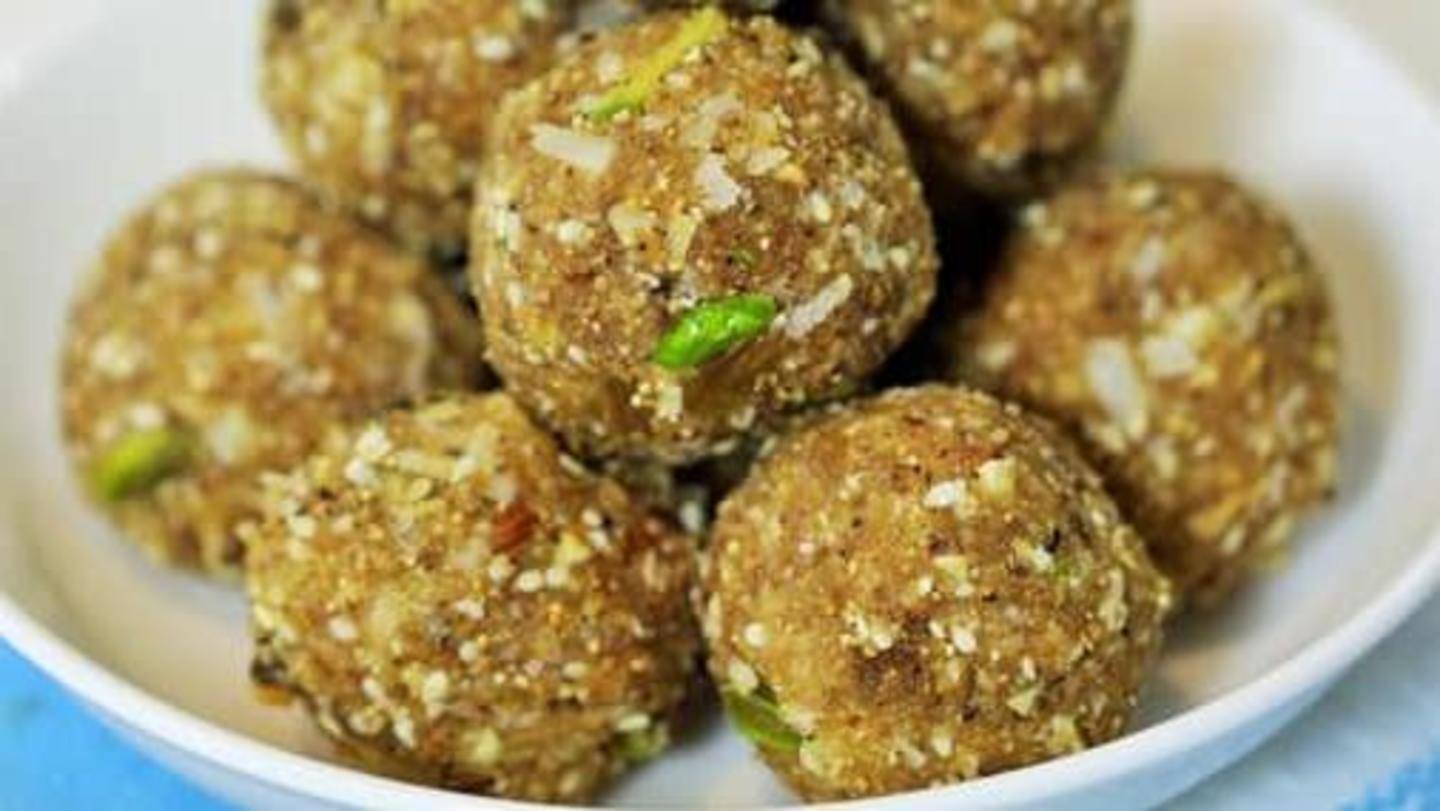 First of all, grind the roasted almonds in a grinder and take them out separately. After this, grind cardamom, white pepper, peppers and ginger powder in the grinder.
After this, heat a little ghee in a pan, add jaggery to it and melt it while stirring with a ladle. After turning off the gas, mix all the ground things and roasted coconut, fenugreek and wheat flour in the jaggery pan.
Method of finalizing fenugreek-coconut ladoos
Now take this mixture out in a big plate. To make laddus, first apply a little ghee on your hands and then shape the mixture into laddus. Now you can eat these laddus comfortably for about three months.