National Capital Delhi Growing rapidly Corona virus The transition has worried the government. This is why the government started a door-to-door survey from Friday to control this.
Meanwhile, the effect of increasing infection is now Delhi-Mumbai May also fall on aircraft and train services.
Both services can be banned between Delhi and Mumbai. The Uddhav Thackeray government of Maharashtra has started considering it.
Discussion on growing issues in Delhi in review meeting
Hindustan Times According to Maharashtra Chief Secretary Sanjay Kumar on Friday held a meeting of state officials to review Corona's affairs. It also discussed cases of fast growing infection in Delhi. During this time it was also decided that such measures should be taken so that the infection of other cities and states did not reach Maharashtra.
Discontinuation of Mumbai-Delhi aircraft and train service was also discussed during this period.
No decision has yet been taken on shutting down services – Chief Secretary
Chief Secretary Sanjay Kumar said after the review meeting, "We are constantly reviewing the situation. In view of the fast growing transition in Delhi, we need to ensure that the infection does not reach Maharashtra."
He said, "Currently there are limited train and flight services between Delhi-Mumbai. Therefore, a decision will be taken to reduce the number of these services or to shut down completely. No final decision has been taken yet."
Decision will be taken on Delhi-Nagpur services
Maharashtra government can also decide on Delhi-Nagpur train and airline along with Delhi-Mumbai. It is expected that a final decision will be taken on the services of these two cities only after a meeting with Chief Minister Uddhav Thackeray.
All schools will remain closed till 31 December in Mumbai
Here, in view of the increasing corona infection in the state, the Brihanmumbai Municipal Corporation (BMC) has till December 31 all government and private Keeping schools closed Has decided.
Earlier, the Maharashtra government had allowed the reopening of all schools in the state from November 23, but the BMC has decided to close all the schools under its jurisdiction till December 31 after expressing displeasure with the family.
Things are getting worse in Delhi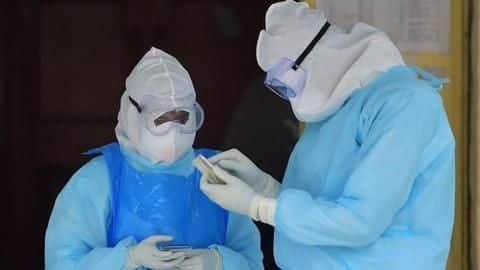 Let us know that the cases of corona infection are increasing in Delhi continuously. On Thursday too, 7,546 new cases were reported and 90 patients died.
With this, the total number of infected people in the city has gone up to 5,10,630, while that of 8,033 patients The death happened.
Earlier on Wednesday, a record 131 people died in Delhi. Increasing cases in Delhi are also being seen in Haryana and Rajasthan including NCR.
Delhi government takes strong steps to prevent infection
The Kejriwal government on Thursday has increased the amount of fine from Rs 500 to Rs 2,000 for not wearing a mask on Thursday in view of the fast growing infection in Delhi.
Similarly, in the meeting of Union Home Minister Amit Shah and Chief Minister Arvind Kejriwal, it has also been decided to conduct a door-to-door survey from Shukrawar.
In this, the Health Department teams will reach 13-14 lakh homes and survey about 57 lakh people and the suspects will be isolated.
This is the condition of corona infection in India and Maharashtra
In India, 45,882 new cases of infection have been reported in the last 24 hours and 584 patients have died.
The total number of infected in the country has gone up to 90,04,365 and out of these 1,32,162 patients have died. The number of active cases is 4,43,794.
Similarly, the number of infected cases in Maharashtra increased to 17,63,055 with 5,535 new cases. Of these, 46,356 patients have died and 16,35,971 patients have been cured.