Comedy queen Bharti Singh These days, we are seen stuck in controversies. Recently her and her producer husband Harsh Limbachiya The Narcotics Control Bureau (NCB) was arrested after the cannabis was recovered from the house.
However, the next day both got bail. But Bharti's fans are still angry with him.
Now it has been reported that due to this, Bharti may suffer a lot in her career as well. To which Kiku Sharda has reacted.
Makers decide to remove Bharti – Reports
According to reports, Bharti Kapil Sharma The comedy show 'The Kapil Sharma Show' may have lost its hands. Let us know that Bharti is an important part of the show, which has always been liked by the audience.
although, spot buy According to the report, now Drugs After Bharti's name surfaced in the case, the makers decided to remove Bharti. He says it is a family show that he wants to run without any contravention.
Bharti-Kiku was not present during the shooting
As of now, no official statement has come out on the news of Bharti's exiting the show.
In Kapil's show, his co-star Kiku Sharda reacted to this. Bombay Times "We were shooting yesterday and Bharti was not there at the time."
She added, "However, it is common for Bharti not to shoot. Because she does not shoot for every episode."
Haven't heard such discussion till now – Kiku
Kiku continued, "I have not heard any such discussion so far that Bharti is about to say goodbye to the show. She was not present only on the shoot yesterday. Apart from that I don't know anything else."
Drugs were found from Bharti's house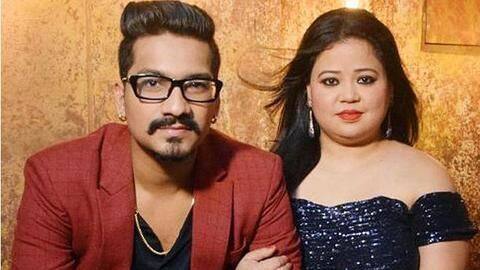 Significantly, a few days ago, the NCB conducted a raid at Bharti's home and production office in Mumbai. They recovered 86.5 grams of cannabis from both the places.
This was followed by a lengthy interrogation of Bharti and Harsh in which both of them accepted the consumption of cannabis. After which both were arrested.
Adalat ordered them to be kept in judicial custody for 14 days. However, the next day both Got bail.