Boy or girl, jeans are an important part of everyone's wardrobes in today's time. But many people do not know about some important things related to jeans, due to which they are able to make some mistakes while wearing jeans, which can spoil their look.
So today we are going to tell you about some important things related to jeans, so that you do not make any mistake while wearing jeans.
A selection of vibrant colors in jeans
If you are one of those people Fashion Looking at the trend, if you like to try jeans of any color, then tell you that doing so can sometimes spoil your look.
For example, choosing bright colors like red, yellow and green in jeans can be your biggest mistake.
So it would be better to choose somber and descent colors only.
Ignore the size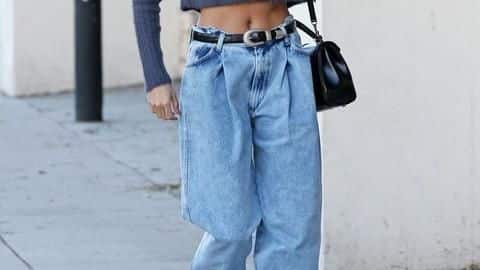 If you do not wear jeans exactly according to your size then this is also a kind of mistake, which you should avoid repeating.
It would be better if you wear perfect fitting jeans according to your size, whether your jeans are low vest or high vest. But by this we do not mean that you consider it right to choose tight jeans.
By this we mean choose jeans according to your size.
According to the weather your jeans
Perhaps you are not aware that the same type of fabric is used in many jeans, but changes are also made according to the weather.
In such a situation, you should wear jeans according to the weather like heavy fabric in winter and light for summer.
Although many people like to walk according to the trend, do not forget to ignore the health and look in the sparkle of fashion.
Choose the right jeans
There are many types of jeans available in the market nowadays, out of which jeans like Rough Jeans, Boyfriend Jeans, Denim Jeans are quite in trend, but choose what you think by thinking what will suit you.
Many times people forget to pay attention to their comfort while looking at the style, due to which they feel embarrassed later. Therefore, do not do this and choose the right jeans for yourself.