Electoral bonds are being used extensively for other donations including electoral donations in the country.
This is the reason that in the country from the year 2018 to March 2020, a total of 6,210 crores electoral bonds were printed in 13 phases.
This shocking revelation has been revealed in the information sought by an RTI activist in relation to the Electoral Bonds from the State Bank of India (SBI) under Right to Information (RTI).
What are electoral bonds?
Election bonds are used to fund political parties in elections.
A currency note is written in this bond, which has its value. These bonds are used to donate money.
Its minimum price is Rs 1,000 while the maximum is Rs one crore. Presently, electoral bonds are available in the country in the denomination of 1,000, 10,000, one lakh, 10 lakh and one crore rupees.
RTI activist asked for important information related to electoral bonds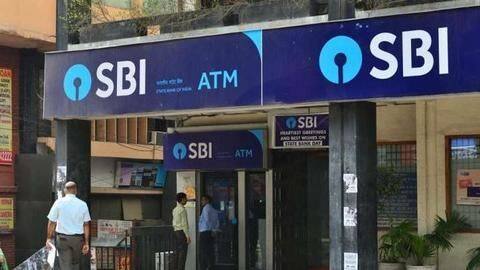 Hindustan Times According to RTI activist and retired Commodore Lokash Katra had sought information from SBI regarding printing and sale of electoral bonds.
It was revealed in the reply given to SBI that till March 19, 2020, a total of 6.60 lakh electoral bonds have been printed in the country.
However, by March 2020 only 12,452 of these electoral bonds were sold. It has sold the highest 5,702 bonds worth one crore.
Electoral bonds are issued four times a year
According to SBI, electoral bonds are issued four times a year in the country i.e. January, April, July and October only.
However, in the year 2020 only January and Bihar Assembly Elections They were released just before October.
Till March this year, 47 bonds worth Rs 1,000, 70 rupees 10,000, 1,722 rupees one lakh, 4,911 rupees 10 lakh rupees and 5,702 rupees one crore rupees have been sold.
92 percent bonds worth one crore rupees sold
According to SBI, around 92 percent of electoral bonds worth one crore have been sold in the country. Similarly, only seven percent of bonds worth Rs 10 lakh have been sold. Only one percent of its other value can be sold electoral bunches.
12 electoral bonds canceled
According to SBI, 12 out of the total electoral bonds printed so far in the country have been canceled.
Of these, one bond was worth Rs 1,000 and 11 bonds were worth Rs 1 crore.
RTI activist Lokesh Batra Hindustan Times Told that SBI has not given the reason for the cancellation of the electoral bond. An attempt will be made to seek information from them again.
1.85 crore spent on printing of electoral bonds
Batra said that since the commencement of printing of electoral bonds in the country since 2018, the total of the printed bonds has so far cost over Rs 1.85 crore.
Printing of a bond costs a total of Rs 28 including GST. The entire cost of printing is borne by the government. This amount belongs to the taxpayers. Sold bonds also indicate that these have been bought by wealthy corporates.
Election bonds worth Rs 282 crore sold before Bihar election
According to SBI, before the Bihar assembly elections, in October, a total of 282 crore rupees have been sold.
Through these, political parties have received donations of Rs 6,493 crore. All bonds Delhi, Patna, Gandhi Nagar, Bhubaneswar etc. were sold in branches.
Of these, 32 bonds cost Rs 1 crore each. 130 crore from the main branch of Mumbai, 11.99 crore from New Delhi and only 80 lakh bonds were sold from Patna.