The ODI series between England and Netherlands cricket team was scheduled to be played in May 2021, has been postponed for a year. The series has now been postponed until May 2022 due to the impact of the Corona epidemic.
The three-match ODI series was scheduled to be held in the Netherlands under a pre-determined schedule.
Let us tell you that this series was part of the 'ICC Men's Cricket World Cup Super League'.
Hopefully the series will be with the audience soon- Ashley Giles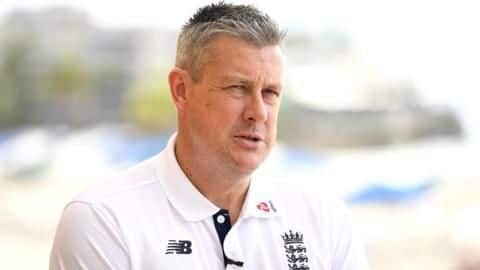 "It is disappointing that we are unable to play in the Netherlands in May," said Ashley Giles, managing director of the England men's cricket team.
He added, "There is a possibility of the spectators returning to the field soon and we can play the three-match series again with the spectators in 2022. I am sure many fans will travel from all over England and be part of this historic ODI series. Will be. "
Series postpone disappointing- Roland
On the other hand, High Performance Manager Roland of the Netherlands Cricket Board (KNCB) is disappointed with the postponement of the series.
He said, "The KNCB is disappointed with the postponement of the Super League series against England. The match would have been the biggest event in the Netherlands since the Videocon series in 2004, when India, Pakistan and Australia toured Amsterdam."
Let us tell you that all three matches of the series against England were to be played at Amstelveen Stadium.
We look forward to hosting against England – Roland
Roland continued, "It is exciting to play against the world-winning team and we look forward to welcoming the team in 2022. We are very grateful for the support we have received from the ECB to do so."
Videocon Cup was played between India, Pakistan and Australia
In 2004, the Videocon Cup was played between India, Australia and Pakistan in Amsterdam, Netherlands.
In this series, all three teams had played two matches each. Australia defeated Pakistan by 17 runs in the final match of this tri-series.
The Indian team could not win a single match in this series. The Indian team lost against Pakistan, while the match against Australia was canceled.