Next year England will visit India, where Test, ODI and T20 series will be played between the two countries.
President of the Board of Control for Cricket in India (BCCI) Sourav Ganguly Has made it clear that the Indian team will host five T20 matches against England. Apart from this, he has said that it will be a complete tour of four Tests, three ODIs and five T20 matches.
Let's know what Ganguly has said about the tour of England.
Ganguly easy to organize bilateral series
Ganguly has said that it will be easy for India to organize a series against England despite the Corona epidemic.
Hindustan Times As per Ganguly said, "England will tour India for four Tests, three ODIs and five T20s. It is easy to organize a bilateral series, we will have to keep assessing the situation. Many people are talking about the second Corona wave So we have to be careful. "
Discussion on day-night test against England also
According to reports, it was also discussed that Ahmedabad will host the day-night Test against England. However, the entire schedule remains to be announced.
Trying to organize next IPL in India- Ganguly
On the other hand, Ganguly said about the next Indian Premier League (IPL) that the board is trying to organize it in the country itself.
Ganguly further said, "We are trying to organize the next IPL in India, this is the league of India. I always tell people that they have to see here what the IPL means in India."
Let us tell you that IPL 2020 was organized in UAE.
Ganguly said on India-Australia series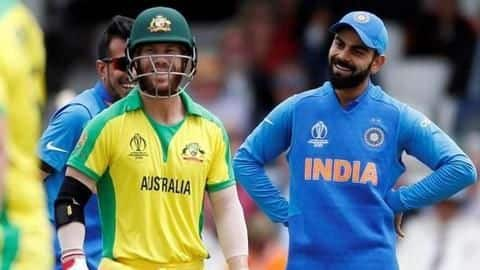 When asked about the upcoming India-Australia series, Ganguly said, "The Indian team arrived in Australia on 11 November and will complete its quarantine today. There are not many cases of corona infection in Australia, the players are ready to take the field Huh."
Let the Indian team play three ODIs, three T20s and a four-match Test series against Australia. The first ODI is to be played on 27 November.
Kohli will take part in only the first test
The four-match Test series against India and Australia will begin on December 17 with a day-night match in Adelaide. After this, matches are to be played on 26 December, 07 January and 15 January.
On their previous tour, India won the Test series 2–1 under the captaincy of Virat Kohli. However, Warner and Steve Smith were not in that series.
This time Kohli will only take part in the first Test. However, he will be available in ODIs and T20 series.