American Automobile The company Ford has launched a Midnight Surprise Campaign.
Under this, all the dealerships present in the company of India will open from 9 am to 12 pm.
The campaign has started on December 4 and will run till December 6.
During this period, customers who book Ford cars will get several gifts, which can cost up to Rs 25,000.
These gifts up to Rs 25,000 will be available
During the Midnight Surprise campaign, the company will provide digital scratch cards to those who book Ford cars.
Along with this, other gifts such as home appliances, LED TVs, air purifiers, smartphones and gold coins of up to Rs 25,000 will be given to customers.
Not only this, after booking, the customers who want to bring home their new car booked in December, will get additional gifts up to five lakh rupees.
How to book a car?
Customers can call the dial a Ford service ie 18004193000 or book a car online. With this, they can book the car by going to the dealerships and take advantage of the offer.
Why was this campaign started?
The company's cars have not been sold much in the last month. So this month the company has taken this step to increase its sales.
Also, the company has launched it to make the shopping experience of customers fantastic and easy.
This is not the first time the company has taken such a step to increase sales. Last month, the company had extended extended warranty facilities to increase sales.
How many units sold in November?
Ford sold a total of 3,991 units in November, 26 percent less than the total units sold in the same month in 2019.
Looking at this, it can be said that this year there has been a significant decrease in sales.
At the same time, the company had sold a total of 7,084 units in October. This means that sales have fallen significantly from October to November as well.
In view of the steady decline, the company has started the campaign.
Sales drop due to increased price of EcoSports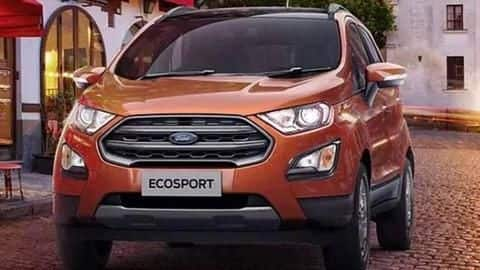 The company had increased the price of its popular car EcoSports by Diwali. This has also led to a drop in sales.
The prices of all its variants were increased by Rs 1,500. After this, the base model has been priced at Rs 8.19 lakh and the top model has been priced at Rs 11.73 lakh.
Earlier this year, its prices had already been increased and prices were raised again before Diwali, which affected sales.