Former Indian batsman Yuvraj Singh turned 39 on Saturday (12 December). He has contributed significantly in both the 2007 T20 World Cup or the one-day World Cup played in 2011.
The left-handed batsman Yuvraj had hit the fastest half-century in the T20 International against England. Apart from this, there are many big records in his name.
Let's take a look at their great records and figures.
Yuvraj's international career has been like this
Yuvraj Singh has established himself as an aggressive batsman in the middle order in an international long career of almost 17 years.
In 304 ODIs, he scored 8,701 runs at an average of 36.55, including 14 centuries. Apart from this, he also recorded 1,900 Tests and 1,177 T20 runs in his career.
Yuvraj, a left-arm spin bowler, finished his career with 148 international wickets.
Yuvraj named 'Player of the tournament' in World Cup 2011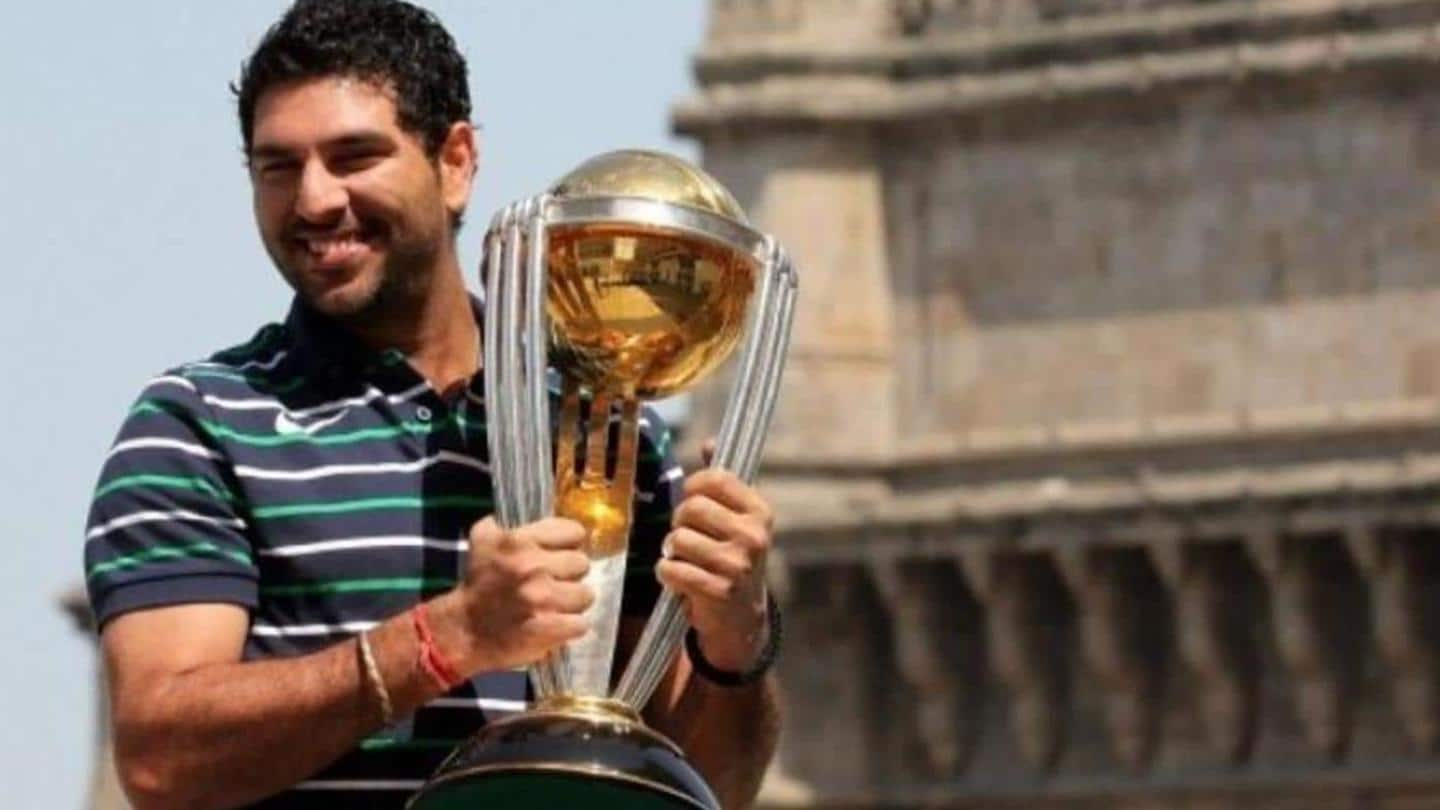 In 2011, India won the World Cup title, in which Yuvraj Singh was adjudged 'Player of the Tournament'.
He scored 362 runs in nine matches, while taking 15 wickets in bowling. He became the first player to take more than 300 runs and 15 wickets.
He hit a half-century against Ireland and took five wickets in bowling. Yuvraj became the only player to score a half-century and five wickets in a World Cup match.
Yuvraj did the feat in T20 World Cup
The first T20 World Cup was played in South Africa in 2007, which India won under the captaincy of Dhoni. Yuvraj Singh's great batting was seen in this tournament.
In the match against England, he set a record by hitting six sixes in an over from Stuart Broad. In that match, he scored a half-century in just 12 balls, which is still the fastest half-century in T20 International.
Yuvraj's name is a great record in IPL
In the IPL, Yuvraj has failed to make an impact with the bat but he has done wonders in bowling. He is the only bowler to have taken two hat-tricks in a season (2009) of IPL. His name is the second highest hat-trick after Amit Mishra (3).
Yuvraj won the battle against cancer
Yuvraj Singh played a key role in helping India win the ODI World Cup (2011) title after a long gap of 28 years.
Yuvraj, who became the 'Player of the Tournament' in this prestigious tournament, was then suffering from cancer.
He then won the battle of cancer through nine weeks of chemotherapy and after some time he returned to the cricket field and presented the example of fighting in the sports world.