In the recently concluded ODI series Glen Maxwell Are returned in form. During this series, he made several incredible shots, including 'Switch Hit'.
However, his shot created a ruckus when Ian Chappell called it an unfair shot and suggested a ban on it. Shane Warne Also agreed to the chapel.
Now Maxwell has given his opinion on this matter.
Maxwell's reaction to the switch hit
Glenn Maxwell believes that shots like switch hits add to the fun of the game.
Hindustan Times According to Maxwell, "It is within the rules of the game. Over the years the batting level has steadily improved, only then do we see big scores being successfully chased. We see bowlers like imitation ball and wide yorker Come with a strategy. I see the same switch hit as a strategy. "
This shot is called 'Switch Hit'
When a right-handed batsman changes his position to be left-handed and plays the shot before the bowler completes the ball, it is called a 'switch hit' in cricket. In the same way, there are many more.
Ban on 'Switch Hit' – Ian Chappell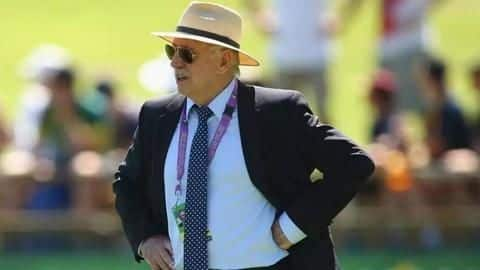 Former Australian captain Ian Chappell called 'Switch Hit' Illegal shot Saying ban was said
Making his suggestion, Chappell said, "The bowler has to tell the umpire with which hand he will bowl, but if the batsman is right handed then the captain sets the field in the same way and then suddenly he plays with the left hand. It goes wrong. "
Warne seen in support of the chapel
Shane Warne supported Ian Chappell's statement.
He said, "As a bowler we have to tell with which hand and from which end we are bowling. I set the field for the right-handed batsman, so when they play switch-hits, I really bowl to the left-handed batsman. Whether or not these shots are right is a matter of discussion. "
Ian Heale has a different opinion
Former Australian wicketkeeper Ian Heale differs from Chappell.
Regarding the switch hit, Heale said, "I think bowlers have become better and more aware now. Changing positions at the last minute is not good for the bowlers, but it is a tricky shot. The batsmen should let it happen. Most batsmen Not able to play this shot properly, while some play well and make for incredible entertainment. "
These batsmen have been applying switch hits
There have been new experiments in batting since T20 cricket came into existence. In an attempt to score runs fast, the batsmen have started putting unique shots. Similarly, the use of 'switch hit' has been seen in limited overs cricket.
The shot has been popularized by former English batsman Kevin Pietersen at the international level. Currently, many batsmen, including Maxwell and Warner, keep this shot.