Telecom company for its users Reliance live It brings many cheap and cheap plans. Also gives them other facilities.
Users can avail many features through Jio App.
Jio has millions of users, but there are still many who are not aware of all its features.
The company also provides a facility to its customers, with the help of which they can get the work done by giving a command.
Voice assistant facility available in Jio app
For your information, let us know that a voice assistant named 'Hello Jio' is present in the Jio app.
Users can use it like Google Assistant and they can do many of their tasks by giving it a command.
If you have not used this feature yet, then let me tell you that its option appears in the right side at the top of the screen as soon as you open the My Jio app.
You can do this work by giving a command
Through this facility, users can ask the voice assistant to recharge only by giving commands, informing the plan, making payment and running live cinema.
Not only this, through this, users can also ask how they can set up Jio Tune or recharge any other Jio user.
Along with this, you can also do tasks like making calls and setting alarms with this voice assistant.
Available in two languages
Jio has given this facility in two languages ​​so that its users will not have any problem in using it. Users can avail this service of Jio App in Hindi and English as per their convenience.
How to use it?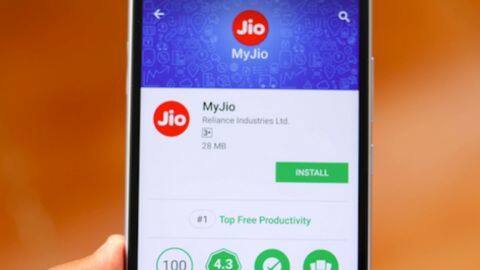 It is quite easy to use. After opening the My Jio app, a microphone will appear in the My Jio search.
Tap on it. Now you have many options in front of you to recharge your friend's number, pay me your bill and what is my data balance? Etc. will come.
Choose any of these as per your convenience. Apart from this, you can also do this by tapping on the mic and giving commands.