Indian Institute of Technology (IIT) Delhi has been ranked as the most employable university in India in the Global Employability Ranking and Survey (GEURS) 2020. IIT Delhi is ranked 27th globally.
At the same time, according to the list, India has improved its position in terms of employment.
India is ranked 15th in the list this year. Explain that in the year 2010, India was ranked 25th.
Let's see the complete list.
India's employment potential increased
The survey covered the higher education institutions of the world and it was seen which institute gives good placements. Accordingly, they have been ranked.
According to GEURS 2020, the employability of Indian institutions has increased considerably as it has been ranked overall 15th. This year, the list includes the top institutions of America.
IISc ranks down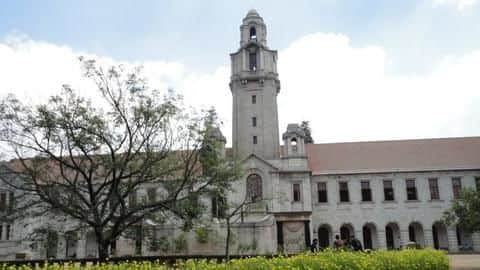 According to a report published by the French HR consultancy group Emerging and Times Higher Education, IIT Delhi is ranked 27th in the world in terms of employment in 2020. Talking about last year, it was 54th in 2019.
Apart from this, the Indian Institute of Science (IISc) Bangalore has seen a decline in its rank.
In the year 2019 it was at 43rd place and this time it is at 71st position.
These institutions are also included
Apart from IIT Delhi and IISc, other institutions in India have also made their place in this list.
IIT Bombay has been ranked in the top 150 in this survey. It is ranked 128. It was ranked 153rd last year. This time it has come up 25 places.
At the same time, IIT Kharagpur and AMITY University have got a place in the top 250. IIT Kharagpur is at 195th and AMITY University at 236th position.
These institutions are at the top
This time California Institute of Technology is at the top, surpassing Harvard University. Harvard is at the third place.
Let us state that Massachusetts Institute of Technology is in second place.
Also this year the list includes Cambridge University, Tokyo University, Stanford University, University of Toronto, National University of Singapore, Yale University, New York University, Technology University of Munich, ETH Zurich, Princeton University and National University of Australia.
The decline in ranking of these countries
Let us know for the information that earlier Germany, China and South Korea were among the best performing countries.
However, according to the rankings, the number of universities in the United States of America (USA) and United Kingdom (UK) has seen a significant decline in the last 10 years.
Universities in the United States have fallen by 51 per cent in previous years and universities in the UK by 46 per cent.