Indian Cricket Team Are scheduled to play their first ODI against Australia on 27 November and currently their opening pair is under question.
Rohit Sharma In the absence of Shikhar Dhawan Who will support Ka, this is a big question.
Currently, Shubman Gill and Mayank Agarwal are the two opening batsmen in the ODI team and one of them will have to support Dhawan.
Let's try to understand who should support Dhawan.
Both the ODI careers are in the early stages
Gill made his ODI debut in 2019 and Mayank in 2020. Both have made their ODI debut in New Zealand.
In the two matches played on the 2019 tour, Gill has 16, while in 2020, Mayank has scored 36 runs in the three matches played.
Both players have played very few matches so far. Mayank could not even touch the double figures in two of the three innings played on the New Zealand tour.
List-A figures of both are almost identical
Mayank, who has been playing List-A matches since 2012, has scored 4,035 runs in 87 matches at an average of 48.03 which includes 13 centuries and 15 fifties.
Gill made List-A debut in 2017 and has scored 2,280 runs in 57 matches played at an average of 45.60. He has scored six centuries and 11 half-centuries in List-A.
Strike-rate is the only thing in which Gill (88), Mayank (100.84) are slightly behind.
Both performed well in IPL 2020
Mayank scored 424 runs in 11 matches at an average of 38.54 in IPL 2020, including a century and two half-centuries. Mayank had a strike-rate of 156.45 in this IPL.
Gill, on the other hand, scored 440 runs in 14 matches at an average of 33.84 with three half-centuries.
Gill, who scored at a strike-rate of 118, showed the art of consistently holding one end.
Both played as season openers.
The name of the second opener will be decided according to Dhawan's role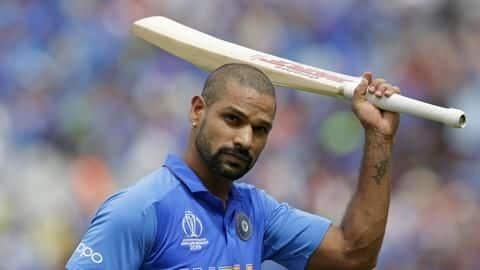 If the Indian team management wants Dhawan to play aggressively in the ODI series, then Gill can be fielded with him.
Gill can bat for a long time with one end and give Dhawan a shot.
On the other hand, if Dhawan is asked to take responsibility and play comfortably, then Mayank can be fielded with him to bat quickly.