Prime Minister ahead of fifth round of talks with farmers' government demonstrating demands including withdrawal of new agricultural laws Narendra Modi Took an important meeting at his residence on Saturday.
In this, Prime Minister Modi and other ministers discussed the possibility of amending the controversial agricultural laws implemented in September.
Let us know that the farmers of the country are continuously protesting against these agricultural laws.
Central government can amend laws – report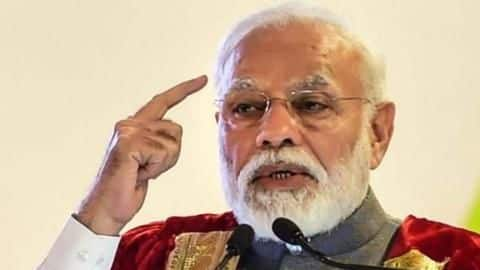 Sources NDTV Told that Defense Minister Rajnath Singh, Home Minister Amit Shah, Agriculture Minister Narendra Singh Tomar have held an important meeting at the residence of Prime Minister Modi. There was a discussion on amending the laws in this and it is believed that the government can also implement this.
Prime Minister Modi before the meeting of farmers at Vigyan Bhawan at 2 pm, Agriculture Minister Tomar and Piyush Goyal Has been informed of these amendments.
What is the reason for opposition from farmers?
The farmers, who have been protesting for the past several months about agricultural laws, have intensified their agitation since last one week.
He was against the government in the pastDelhi Let's call the march. Farmers fear that laws allowing trade outside the APMC mandis will weaken the mandis and farmers will not even get the Minimum Support Price (MSP). Due to this the people of corporate place will exploit the farmers.
Farmers warn of nationwide bandh on 8 December
The farmers have called for a nationwide bandh on 8 December and threatened to block all roads leading to Delhi. Farmers have already closed several routes in the national capital.
Similarly, the All-India Motor Transport Congress, representing about 10 million truck drivers, has also called for a strike from 8 December. West Bengal Chief Minister Mamata Banerjee has also threatened a nationwide agitation.
Government is considering some demands
The government has defended the new laws, claiming that it will benefit the farmers. Apart from this, the government has also assured the farmers to continue the MSP system. However, it has refused to give assurances in writing.
Agriculture Minister Tomar said on Tuesday that the government would consider some of the demands. These include strengthening of APMC mandis, redressal of grievances and overthrow in courts etc.
The government said that farmers were confused
The government says that farmers are being confused. Minister Kailash Chaudhary said, "In today's meeting with the Center, the doubts of the farmers will be overcome. This is the politics of opposition, it is inciting the farmers to protest."
Talks so far have been inconclusive
Four rounds of talks have been held between the farmers and the government so far, but no decision has been reached so far. There have been two rounds of talks this week.
During the talks on Tuesday, farmers had mentioned 39 points regarding the laws. The farmers have demanded the withdrawal of any kind of amendment in the laws. Meanwhile, the government has appealed to the farmers to stop the protests.