central government Has opposed the plea seeking a ban on politicians convicted in criminal cases from contesting elections for life.
Law Ministry in the matters related to election reform Supreme court I have opposed this petition.
The petitioner advocate Ashwani Kumar Upadhyay had sought a ban on contesting the election of convicted politicians citing the rule of expulsion of government employees from service if they were found to be criminals.
The leader is also a public servant, cannot be treated differently – petition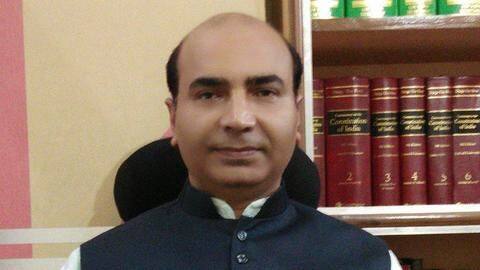 The print According to the petitioner Upadhyay argued that leaders also fall under the category of public servants and hence should not be treated differently.
In protest, the Law Ministry said that leaders and public servants cannot be seen to be the same in the matter of punishment as both fall under different rules. If leaders come under the Representation of the People Act (RPA), there is a provision of service rules for bureaucrats.
There is no discrimination in case of committing a crime – Government
The affidavit filed in the Supreme Court on behalf of the ministry states that the elected public representatives are bound by the oath taken to serve the people.
It further states that neither of the two is discriminated against in case of committing a crime. Both face the Indian Penal Code (IPC) and other applicable laws.
Upadhyay made this amendment in his already filed petition.
RPA-Petition violates Article 14
According to Upadhyay, the Representation of the People Act violates Article 14 of the Constitution because on the one hand, if convicted, public servants are barred from working for a lifetime, while a public representative is disqualified for only a short period of time.
On the other hand, the government said in its affidavit that it is expected that the people's representatives will work for the benefit of the country. They are already bound by the RPA and other regulations.
Demand for change in law
Upadhyay has raised questions on several parts of the RPA in his petition. These parts are related to disqualifying public representatives if found guilty.
He has also demanded a change in this law from the Supreme Court.
On this, the government said that any such order would create a need to amend the law. The government argued that the leaders are not above any ear, but they are already bound by many laws.