In Haryana, now cases of corona virus infection have started coming down gradually.
In view of this, the government has decided to reopen government and private schools for students of class 10th and 12th from December 14.
However, initially schools will be able to be opened for three hours and students have to show a 72-hour-old report of the corona negative to go to school. The Directorate School of Education has issued orders for this.
Government closed schools on 20 November due to growing infection
All schools in the state were closed after the lockdown in March on the Corona epidemic.
After that the government reopened the schools from class IX to class from November 15, after the central government gave the states the authority to decide to open schools.
In the four days since the opening of the schools, the government on 20 November, after 132 students and teachers were found to be infected Closed again Was.
Most cases of infection came in Rewari
In Haryana, the highest number of infections were reported in Rewari district after the school opened on 15 November. In 13 government schools there were the highest number of 103 confirmed student infections.
Similarly, the transition of 11 students and eight teachers has been confirmed in a government school in Jind district.
On this, the government had earlier closed the schools till 30 November, but later its duration was extended to 10 December.
Schools to open for classes IX and 11th from December 21
As per the orders issued on Thursday by the Directorate of School Education, all government and private schools of class 10th and 12th will be opened from December 14. Similarly, schools will be opened for students of classes IX and 11th from December 21.
The order also states that students have to submit a report of the corona negative to go to school. Students will not be admitted to the school without a report.
District administration will have to arrange for free investigation of students
The order states that the district administration will have to arrange for free corona examination of the students. Similarly, the school administration will have to send any students and teachers with corona symptoms during admission to school for immediate investigation.
School administration will have to take these precautions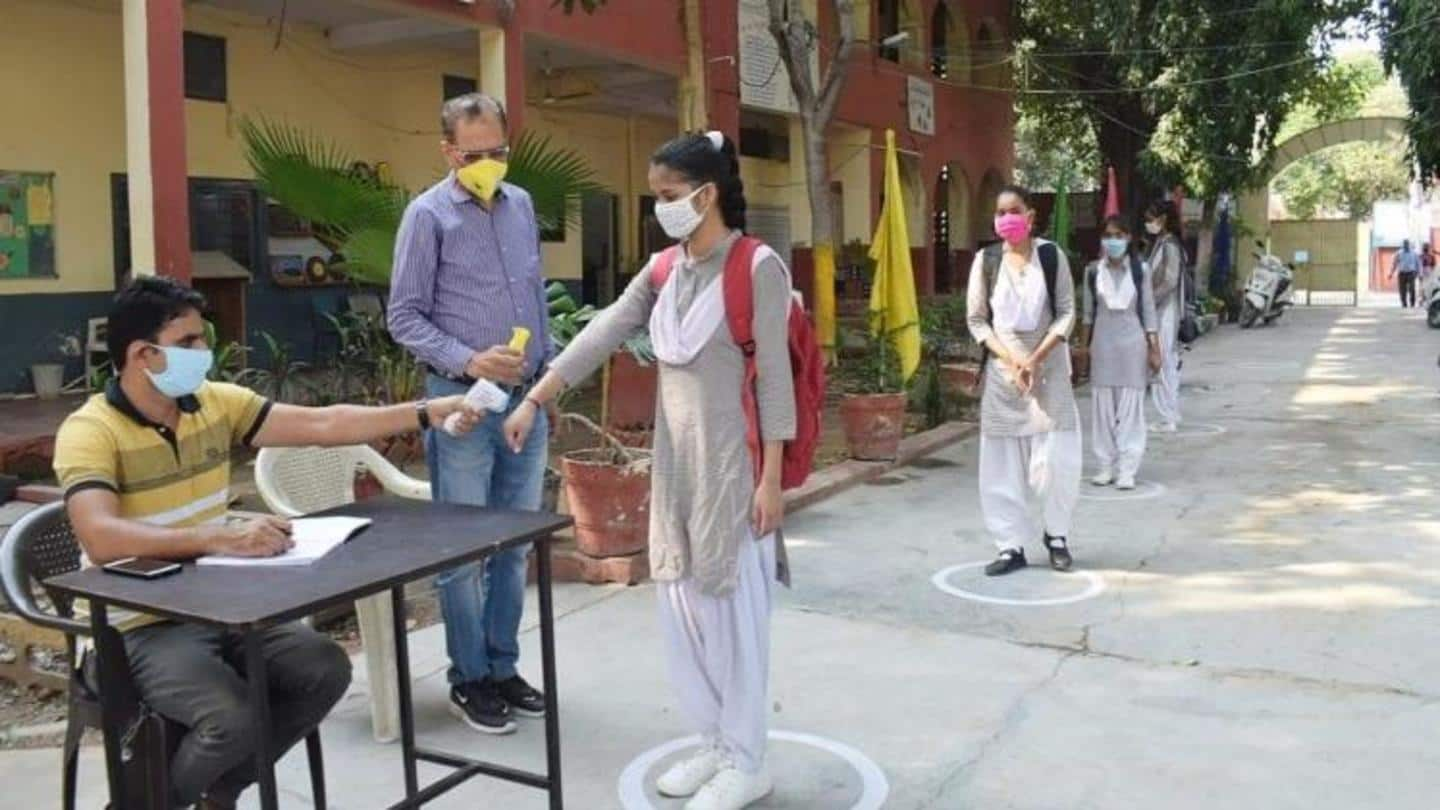 The order issued by the Directorate of School Education also stated that schools will be sanitized after opening and closing every day.
Apart from this, their temperature will be checked daily before admitting students and teachers in the school.
During this time, if a student or teacher shows fever or other symptoms, he / she will not be given admission. Similarly, social distancing will have to be taken care of in the school.
This is the condition of corona infection in India and Haryana
In India, 31,521 new cases of infection with Corona virus have been reported and 412 patients have died.
in country Number of total infected 97,67,371. Of these, 1,41,772 have died. The number of active cases has come down to 3,72,293.
Similarly, the number of infected in Haryana has increased to 2,48,114. Of these, 2,650 have died and 11,737 are active cases.