A fierce fire broke out in a pharmaceutical factory in Hyderabad, the capital of Telangana, on Saturday. This left 11 workers working in the factory scorched.
Police reached fire with information and rushed the scorched workers to the hospital and started efforts to get other workers out and extinguish the fire.
The reasons for the fire have not been revealed at the moment. Police and fire department employees are involved in rescue and relief work.
A fire broke out in the factory with a sharp explosion
Police said that there was a sharp explosion in the reactor on Saturday afternoon at the drug factory of Vindhya Organics located in the Bollaram Industrial Area of ​​Hyderabad. Subsequently, a fire engulfed the entire factory.
About 10 workers employed on the spot were burnt by the fire. Police reached the information, rushed the scorched workers to the hospital and started the work of evacuating other workers trapped in the factory. The crowd gathered on the spot after the incident.
Half a dozen fire extinguishers are on fire – Srinivas
Sangareddy's divisional fire officer V Srinivas said that at present, half a dozen firefighters are engaged in extinguishing the fire.
Apart from this, firefighting has also been ordered from the surrounding areas. He told that how many workers are trapped in the factory, it is not yet known.
The duty chart is being examined by talking to the factory officials to find out the actual number of workers.
Employees of nearby factories are being evacuated
Fire officer V Srinivas said that smoke rising from the fire can be seen from several kilometers away. In such a situation, people have been kept away from the incident site. Similarly, workers working in nearby factories are also being taken out.
He said that nothing can be said about the current state of the factory. It has become impossible to enter the factory due to heavy fire.
Chemical factory has caught fire before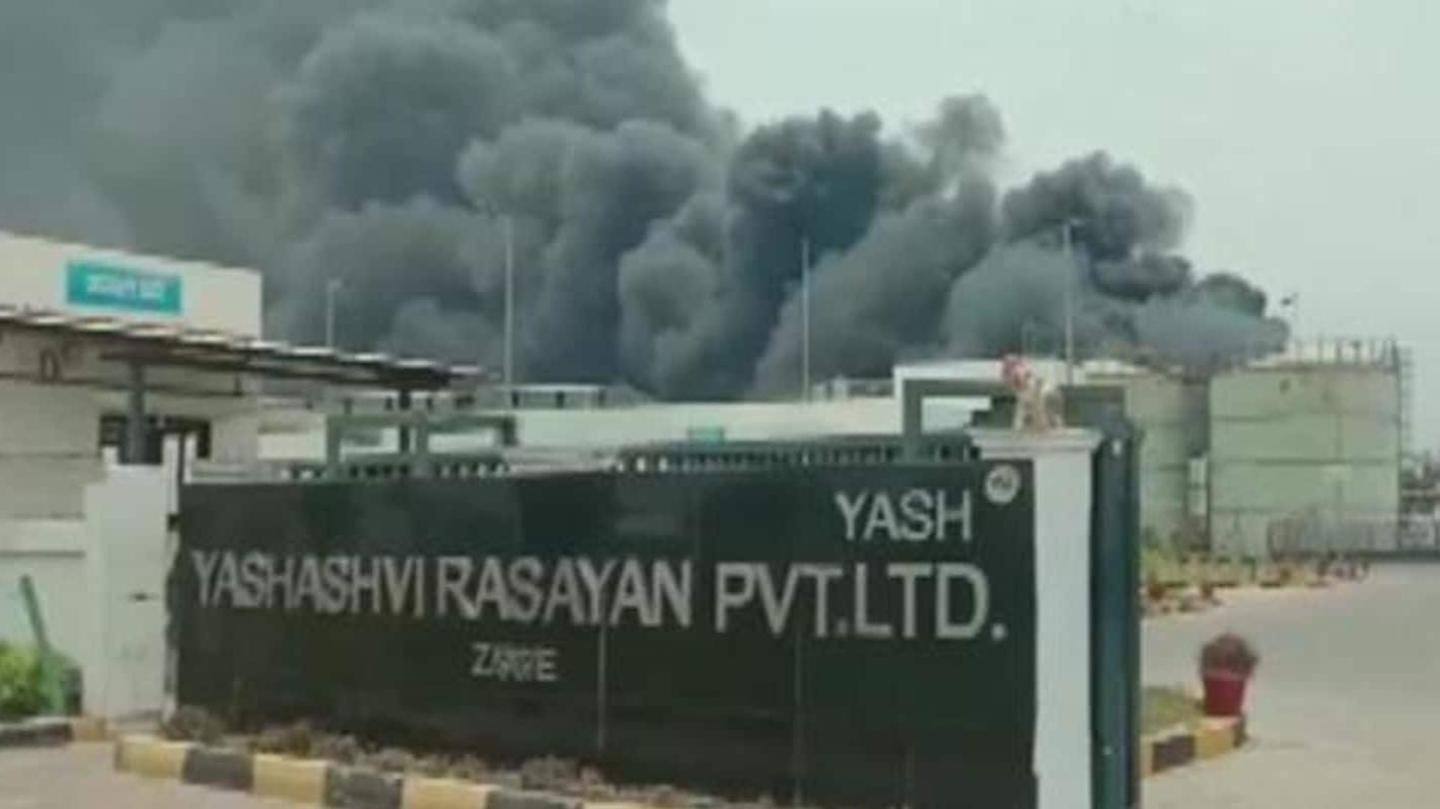 Let us tell you that on October 23, a fireworks factory in Tamil Nadu also caught fire. Five laborers were killed in it.
Similarly, on June 5, five laborers were killed and 50 others were injured in a fire in a chemical factory in Dahej area of ​​Gujarat.
Also on May 7, eight people died due to leaking poisonous gas from a chemical plant in Andhra Pradesh.