Bollywood The beautiful and talented actress Vani Kapoor is also known for her fitness.
Vaani did not appear in many films, but he has definitely made Fans crazy with his fitness.
Vani is seen in her films with Perfect Bikini Body. She always works hard for this.
Let us know the secret of his fitness and slim body today.
Complete dedication to workouts
Vani's fitness trainer Yasmin says she is fully devoted to workouts. Vani performs strict workouts every day for 10 consecutive weeks with complete dedication and commitment, after which she gets such a perfect body.
Workout done from 20-20-20 plan
How vigilant Vani is about her fitness can only be understood by looking at her workout routine. His workout routine mainly consists of Pilate and Cardio.
For his film 'War' he also took different types of circuit training and functional training in Pilate, which he had planned for 20-20-20.
Under this plan, he did 20 minutes of exercise, 20 minutes of abdominal exercise and 20 minutes of upper body exercise.
Body part and functional training, different exercises every day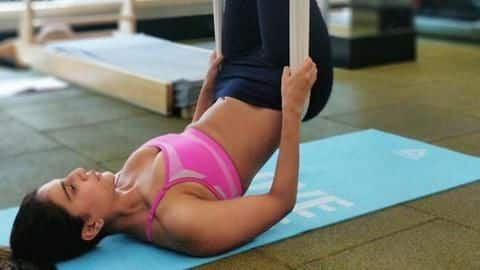 Apart from heavy weight training, Vani also took body part and functional training to get perfect figure. Apart from this, Power Pilate, Medicine Ball, Swizz Ball, Treadmill, Trade Climber were also part of his routine.
Vaani's fitness trainer says that she used to do different exercises every day, because we didn't want the body to know in advance what she was going to do today. In this, his body also did the right thing.
Vani Kapoor in gym
There is something like eating food
Vani is from a Punjabi family and says that she does not abstain from food.
They like to taste all kinds of food. However, despite being a foodie, she believes in eating small amounts in a healthy way.
Their diet consists mostly of proteins, carbs, fruits and vegetables for anti-oxidants.
In addition, she also drinks plenty of water.