Hyundai Motor has released teaser related to its upcoming electric car Ionic (Ioniq) 5.
Looking at it, it can be said that the company is fully ready to enter the electric vehicle segment.
The company has built this electric car on the E GMP platform.
The company is making many claims about this, one of which is a good battery pack given in it.
Come, know what information given in the teaser.
When will it be launched?
Recently the company has released a short video clip related to this electric car.
Till now it was speculated that it will be launched at the end of 2021, but in the teaser, the company has confirmed that it will be launched early next year.
However, information about its design and features has not been provided in the teaser.
Not one but three cars will be launched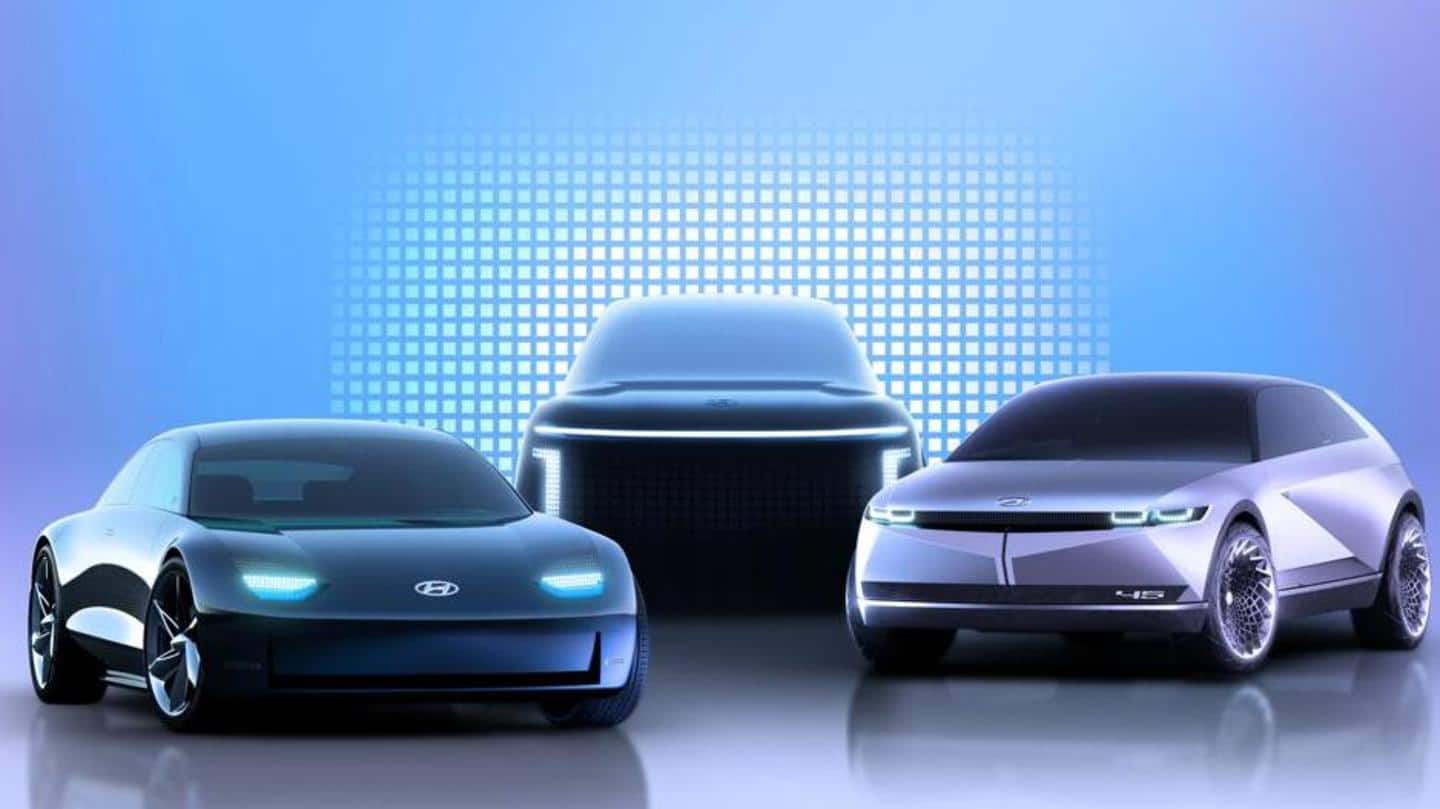 The company says that the purpose of telling three important things in the teaser is more power, more time and more experience is to increase the eagerness of people towards ionic.
For your information, let us know that Ionic 5 is based on Hyundai's 45 electric vehicle (EV) concept.
Hyundai will launch not only the Ionic 5 but also the Ionic 6 and 7 under its new brand Ionic, but information about them has not been revealed yet.
Will sell 1 million electric cars by 2025
The Ionic 5 is a mid-size CUV. Being built on the E GMP bedrock, it can compete with cars like Tesla and Volkswagen and can travel long distances easily.
Hyundai has also stated that it aims to sell about 1 million units of electric cars by the year 2025.
The company also aims to take a 10 percent share in the electric vehicles market internationally.
Hyundai's corner electric car still exists in India
Currently, Hyundai's Kona electric car is well liked in the Indian market.
It has a 32.2kWh battery, which gives 395bhp power and 452nm torque.
The company claims that its battery charges up to 80 percent in 60 minutes.
Its initial price in India is Rs 23.75 lakh and the top model is priced at Rs 23.94 lakh. Also in the country Other electric cars Are present.